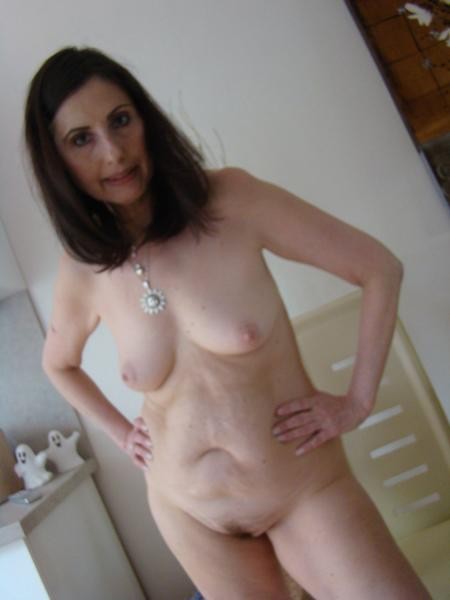 I love wearing the new black leather dress you bought me. I paired
it with black thigh highs and red pumps. They match my red silk bra but I don't
think I will wear any panties im feeling very sensual tonight. I love being
mature, I know so much more about sex than I ever dreamed of. We get to the
opening of the gallery but have to run to get away from the thunderstorm that
came down hard and forceful. I brush the rain off your jacket and pretend to
brush off your slacks but I just wanted to feel the crack in your ass and the
bulge of your balls and cock. My nipples instantly react and get hard. It's
hard to hear what the host is saying because of the thunder and rain that just
pounds against the glass building. I was surprised at the number of people that
came at least thirty or so for a gallery that's a good turnout. I stood so long
staring at this painting I didn't realize everyone else had moved on but my much
younger boyfriend and myself. I go to turn and without any warning im pushed
hard into the glass. My nipples get rock hard against the glass that I can't even
see out of because the rain is coming down in sheets. I suddenly feel your body
against mine. I feel your hard cock against my ass as I try to grab the glass
but I can only feel the cold against my nipples and hands as they clutch
anything as you put the head of your dick to the opening of my sweet pussy. Anyone
could come around the corner and see us and yet I don't care. I want people to
see and watch. In one swift motion you rip my dress open by the snaps and I feel
the heat of your dick at my asshole. You grab the head of your dick and put it
by my pussy rubbing it back and forth getting my sweet juice all over it. I moan
a little as I feel your rod against me. I scream loud but no one can hear me as
you take your cock and drill it in my asshole. If I wasn't the mature woman
that I am I would have been scared but I know what's cumming and it's so
fucking yummy. Your thick dick opening my tight hole and without forgiveness
you keep fucking me hard in the ass. My knuckles go totally white trying to
hang on but it's just cold dark tinted glass. You take my dress all the way off
and let it slide to the ground. My nipples feel the ice-cold glass and get
rigid from the cold. They start to slide on the glass. Back and forth just like
an ice cube being rubbed on my nipples till they are almost blue they are so
cold. You get so turned on you start to sound like a caveman. Grunting as you
go deeper and deeper inside my tight asshole. I get so turned on by your
grunting and my freezing tits sliding all over the dark glass that I almost
miss seeing the man watching us from under the weeping willow tree that is the
only tree around for miles. I smile a wicked smile knowing he is watching and
wishing he were joining in. my grapefruit sized tits getting raw from the
friction of the glass. He whispers in my ear "feel good baby" and I try to turn
but he stops my head from seeing him and thrust his rock hard cock deeper than I
have ever felt. "Oh fuck me baby" "fuck me hard" with that he attacks my
asshole with his thick dick. I can't catch my breath. I start to lose control. "Give
me your cock, give me it" His dick spasms in my tight asshole. In between the
thunder and lightning I can tell he's getting ready to burst. He keeps pumping my
little hole. His legs start to quiver as he lets out a roar that only the night
can hear above the thunder pumping the sticky wet cum that I've been waiting for.
I can't take it anymore and orgasm like never before. His cock keeps pumping
his sweet cum in my ass till its running down my thighs. Our juices mixing and
smelling that delicious smell, he pulls hard on my ice cold nipple and starts
to rub my very hard pink clit knowing I'm going to orgasm again. He puts two
fingers in my hotbox forcefully pushing them in and out while pulling on my
frozen nipple to stretch it. I scream like a wounded cat wondering if I will
ever stop orgasming. As we gather our clothes and get dressed we both turn to
look outside at the wicked storm and there he is. Standing right where I saw
him before he watched us fuck the entire time. I hope he enjoyed the show. Did you?
If you want a mature woman to make you cum from the depths of your toes call Miss Kay
 1-800-485-9561
https://myphonesexfetish.xxx/profile/2640-miss-kay.html