The sarcasm wasn't the only thing dripping.  Your cum was running down my cheek, dripping down onto my breast. I make a motion to move and you stop me. " No, stay just like that for a moment," you say as you reach for the table next to me.  Your camera is there and you take the picture before I can protest.  My hair is tousled from your hands, my lips are full and pouty, your cum is everywhere, it is one of the hottest pictures I have ever seen of myself.  "I want a copy of that, and no photo sharing," I laughingly tease.  I glance over, and I see it, hardly believing my eyes.  Though I knew it would be there.   A wad a cash, fanned out just so on the table.  I look back at you and you have this grin on your face, showing those damn sexy dimples.  "I told you I pay my whores well," that grin still in place.  "But, for now, let's move into the bedroom, there is a tight little ass that I plan on fucking hard tonight!" He took my hand and walked me to the bedroom and stopped at the door.  "So, are you going to stay my whore for the night?" He asked it so casually, yet, it was the question, the one he has been waiting all of this time to get an answer for.
Wonder what the answer will be? Call this sexy, mature telephone sex goddess and find out.
SUZANNE
1-800-485-9561
February 10, 2012 No Comments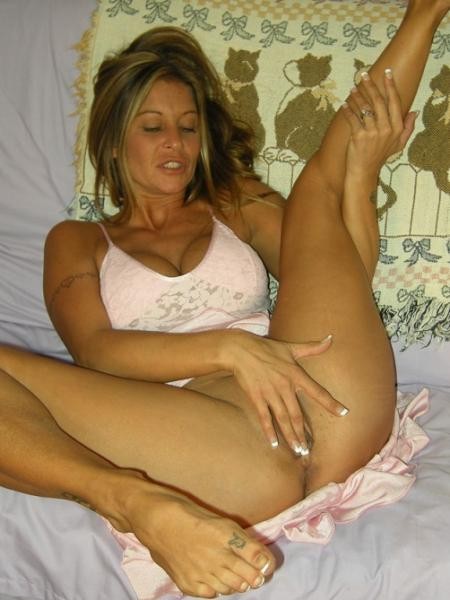 I was horny.  Plain and simple.  I hadn't been fucked in who knows how long and I was so wired, once slight touch and I would explode.  I had no patience for anything, least of all this annoying printer!  Damn, why won't this stupid cartridge go back into place?  I hate office equipment.  I slammed the cover down in hopes that it would do the trick but so such luck.  I needed to print out this report or my ass would be in a sling.  Glad my boss wasn't going to be back until the morning, it might be a late night at this rate.
I sighed, what the fuck?  I just can't take this anymore.  I rub my hands tiredly over my face, totally exasperated.  It was already late, just about everyone else had gone home.  Not me, though, trooper that I am, I stayed to get the job done and look what it fucking gets me?  A jammed printer and a broken nail from slamming the lid down.   Maybe I can reroute it to the printer in the other department.  Damn, it has been a while since I had to configure my printers, but yes, that should do it.
Look at that, maybe I can actually get home to have dinner and a hot bath to get myself off.  Ha!  I can't believe that is what I am looking forward to I think as I walk down the corridor and through the double doors to the next department.  Just like my offices, this one is empty, a stray desk light left on here and there but looks like solitude for Carla again.
Ok, document in queue, print, YES!  Finally, it is working!  I am so happy I start doing this stupid little dance, like that of a stripper on a pole, only the printer is the pole!   As I do my final bend, my arms paying homage to the printer before bending completely, my ass raised high, my hands then travel up my legs, lifting my skirt slightly to reveal the sexy red thong I chose to wear.  I laugh to myself, a little breathless, as I go to remove my document from the tray.
That is when I heard the applause.  I turned, oh shit, the senior vice president, I was doomed!  I searched my mind, but couldn't think of a single thing to say.
Then he spoke first, "So, what would I have to do to get a private dance?"
Carla replies………
Do you really think I am going to tell you just like that what happened next?  Get Real!
Call me for mature telephone sex and find out!
Carla
1-800-485-9561
February 8, 2012 No Comments
I totally got into the part of the whore.  He knew he had teased me enough about it, but now, I was actually going to play the part, fully.  Again I said, "Are you ready for your whore to please you?"  You shake your head up and down and I stand up, taking your hand in mine, you stand with me. "Which way is your bedroom?" You point and we start to move in that direction.
I pause as we enter through the bedroom doorway and pull you up against me.  I kiss you, gentle at first, then deeper and I devour your mouth, sucking your tongue inside, nibbling on that lower lip.  I surprise you a bit, the aggressive kiss continuing, I walk you backwards to the bed and end the kiss by pushing you down on the mattress.  I straddle you, kissing my way along your jawline, up to your ear.  Licking my way up the lobe, dipping around the whorls, whispering, "I am your whore."I am in control, of that, you have no doubt.
"You wanted a whore,  you got one," I say.  I start kissing my way down your torso, licking, tasting, sucking on the head of your cock. I lick my way down to your balls, teasing them, sucking them.  I taste them, feel them harden in my mouth.
I push you back and I lick my way to your ass, spreading your legs wide over my shoulders.  I lick you, tickling you at first, teasing you with my wet little tongue.  Your puckered little ass is quiver with each lick.  I push a little harder and I can feel you move against me.   I lick you with the flat of my tongue, a long, fluid lapping of your ass.  I lavish complete attention on you, rubbing you with my fingertip, alternating between my finger an my tongue.  I feel you hand buried deep in my hair.  I reach up and stroke your cock while rimming that tight little ass.  I love the power I feel as I do this.  Your cock is throbbing in my hand, it has it own pulse and I can feel the muscles of your ass loosen and open as I continue my assault there, eating you completely.  I push my tongue deeper inside of your ass and  I stroke you faster and faster.
"I know how I want you to cum," I  say.  I move my mouth between your ass and your balls.  It is all about pleasing you, it is all about being the whore and providing you with total pleasure.  I can feel you almost at that peak and I reposition myself just as you start to squirt your hot cum.  My face is there, your cum lands all over it, spiking my eyelashes, covering my cheeks, my lips, it is in my hair and I rub your cock across my skin.  I smile at you now, that knowing smile.  "So, did this whore know how to please?" Sarcasm was dripping from every word.
Find out more about Suzanne and her new whore abilities!  For mature telephone sex you will love, call today!
SUZANNE
1-800-485-9561
January 30, 2012 No Comments