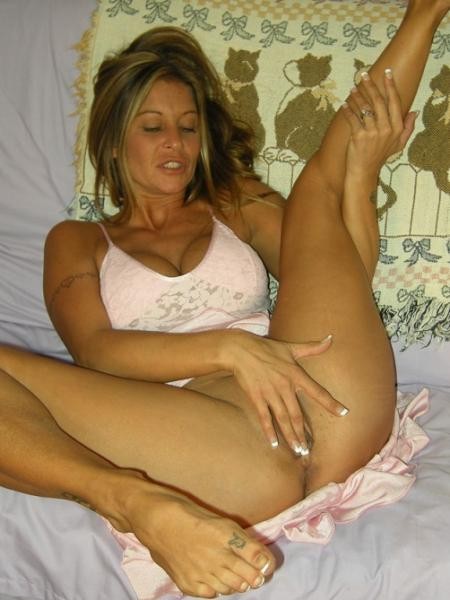 I was horny.  Plain and simple.  I hadn't been fucked in who knows how long and I was so wired, once slight touch and I would explode.  I had no patience for anything, least of all this annoying printer!  Damn, why won't this stupid cartridge go back into place?  I hate office equipment.  I slammed the cover down in hopes that it would do the trick but so such luck.  I needed to print out this report or my ass would be in a sling.  Glad my boss wasn't going to be back until the morning, it might be a late night at this rate.
I sighed, what the fuck?  I just can't take this anymore.  I rub my hands tiredly over my face, totally exasperated.  It was already late, just about everyone else had gone home.  Not me, though, trooper that I am, I stayed to get the job done and look what it fucking gets me?  A jammed printer and a broken nail from slamming the lid down.   Maybe I can reroute it to the printer in the other department.  Damn, it has been a while since I had to configure my printers, but yes, that should do it.
Look at that, maybe I can actually get home to have dinner and a hot bath to get myself off.  Ha!  I can't believe that is what I am looking forward to I think as I walk down the corridor and through the double doors to the next department.  Just like my offices, this one is empty, a stray desk light left on here and there but looks like solitude for Carla again.
Ok, document in queue, print, YES!  Finally, it is working!  I am so happy I start doing this stupid little dance, like that of a stripper on a pole, only the printer is the pole!   As I do my final bend, my arms paying homage to the printer before bending completely, my ass raised high, my hands then travel up my legs, lifting my skirt slightly to reveal the sexy red thong I chose to wear.  I laugh to myself, a little breathless, as I go to remove my document from the tray.
That is when I heard the applause.  I turned, oh shit, the senior vice president, I was doomed!  I searched my mind, but couldn't think of a single thing to say.
Then he spoke first, "So, what would I have to do to get a private dance?"
Carla replies………
Do you really think I am going to tell you just like that what happened next?  Get Real!
Call me for mature telephone sex and find out!
Carla
1-800-485-9561
February 8, 2012 No Comments
You are going to do exactly as you are told.  I don't want to hear a single protest come out of your mouth.  You were peeping through my windows, Tom.  You are an actual "Peeping Tom" and after all of this time living up the street from your family.  What do you think they would say?  You may be grown up, but that just means you get "grown up" punishment.  Do you understand me?  What is that?  I can't quite hear you?"
"Yes, Madame Virginia" said the peeping Tom.
"Good, that is exactly how you are going to respond.  Now, take off your clothes.  Don't even hesitate.  You wanted to watch, well now, so do I.  Take of your underwear too, don't be shy, I have seen plenty of men before you, honey.  Oh, sporting a chubby there are you now?  No, don't hide it.  You have nothing to be ashamed about.  Take it in your hand, Tom, just like you were outside my window. Stroke it, let me watch you.  You were watching me, while I was in my bed.  You watched me touch myself, didn't you?  What's that?"
"Yes, Madame Virginia" said the peeping Tom.
"Now, you can watch me a little closer.  Did you like the way I looked with my legs spread wide on the bed, my big pink dildo sliding inside?  Did you like the way my nipples got hard, just like this?"  I pinch and play with them, they are fully erect.  I stand next to you now, my breasts fully exposed, slowly sliding my panties down.  I am close, you can inhale the musky scent of me, I smell like sex and your cock is almost purple you are stroking it so wildly.  "What's that?"
"Yes, Madame Virginia" said the peeping Tom.
"Come, I want to show you what else you can do with that big dick in your hand.  You are going to be my new toy.  I am going to use that sexy mouth of yours first.  Next, those fingers are going to touch me just like that dildo.  Then, I am going to take this throbbing, achingly hard cock and fuck the hell out of you.  My peeping Tom better be a good fuck and know how to use that thick 9″ cock I see in your hand.  Do you know how to FUCK Tom?  Do you know how to use that sexy rod between your legs?  Are you good? What's that?"
"Yes, Madame Virginia" said the peeping Tom.
Call Mrs. Robinson today and find out how hot mature telephone sex really can be!  Call me today!
Madame Virginia
1-800-485-9561
https://myphonesexfetish.xxx/profile/4201-madame-virginia.html
February 5, 2012 No Comments
I totally got into the part of the whore.  He knew he had teased me enough about it, but now, I was actually going to play the part, fully.  Again I said, "Are you ready for your whore to please you?"  You shake your head up and down and I stand up, taking your hand in mine, you stand with me. "Which way is your bedroom?" You point and we start to move in that direction.
I pause as we enter through the bedroom doorway and pull you up against me.  I kiss you, gentle at first, then deeper and I devour your mouth, sucking your tongue inside, nibbling on that lower lip.  I surprise you a bit, the aggressive kiss continuing, I walk you backwards to the bed and end the kiss by pushing you down on the mattress.  I straddle you, kissing my way along your jawline, up to your ear.  Licking my way up the lobe, dipping around the whorls, whispering, "I am your whore."I am in control, of that, you have no doubt.
"You wanted a whore,  you got one," I say.  I start kissing my way down your torso, licking, tasting, sucking on the head of your cock. I lick my way down to your balls, teasing them, sucking them.  I taste them, feel them harden in my mouth.
I push you back and I lick my way to your ass, spreading your legs wide over my shoulders.  I lick you, tickling you at first, teasing you with my wet little tongue.  Your puckered little ass is quiver with each lick.  I push a little harder and I can feel you move against me.   I lick you with the flat of my tongue, a long, fluid lapping of your ass.  I lavish complete attention on you, rubbing you with my fingertip, alternating between my finger an my tongue.  I feel you hand buried deep in my hair.  I reach up and stroke your cock while rimming that tight little ass.  I love the power I feel as I do this.  Your cock is throbbing in my hand, it has it own pulse and I can feel the muscles of your ass loosen and open as I continue my assault there, eating you completely.  I push my tongue deeper inside of your ass and  I stroke you faster and faster.
"I know how I want you to cum," I  say.  I move my mouth between your ass and your balls.  It is all about pleasing you, it is all about being the whore and providing you with total pleasure.  I can feel you almost at that peak and I reposition myself just as you start to squirt your hot cum.  My face is there, your cum lands all over it, spiking my eyelashes, covering my cheeks, my lips, it is in my hair and I rub your cock across my skin.  I smile at you now, that knowing smile.  "So, did this whore know how to please?" Sarcasm was dripping from every word.
Find out more about Suzanne and her new whore abilities!  For mature telephone sex you will love, call today!
SUZANNE
1-800-485-9561
January 30, 2012 No Comments
I wasn't sure how to dress, sexy, of course, but not sure what I should wear.  Then I had an idea.  A perfectly delicious idea.  He wanted a whore for the night, well, he would get one.  I arrived, pressed the button on the elevator and went up to the 5th floor.  I knocked on his door, but I was a nervous wreck!  What I was going to do next was so out of character for me I almost ran back to the elevator.  Almost, then I heard the lock and the door swung open.
He smiled at me and said, "Hello Suzanne, please come in."  I walked past, knowing he was watching me intently, he could smell the light musky scent of my perfume, my favorite, totally my own.  My blonde curls were down, framing my face and shoulders like a golden halo. I wanted it to be soft for tonight.  I was wearing a long,  soft, lambs wool coat, a tawny brown color.  My heels were peeking out beneath and you could make out the sheer black material of my stockings.  "Let me take your coat," Your hands moved to my shoulders and you withdrew my coat and I heard your swift intake of breath.
I looked like sex standing there in front of you, complete eye candy that you wanted to taste immediately.  From my toes up I was dressed to entice.  Flowery printed sheer black stockings, red silk garter with black lace trim holding them up.  The red demi cup bra, edged in that same black lace, barely covered my nipples and the thong panties in the same matching colors could hardly be called that at all.  My nipples were hard, partially from the cold outside but mostly from the heat inside.  I am facing you now, a slight knowing smile on my red lips.  I reach out and touch you.  Trace my red fingernails down the buttons of you silk dress shirt, ending at the bulge between your legs, caressing you through your linen slacks.  Slowly, you guide me to the living room couch.  My hands are quick and I open the button and your pants pool at your feet.  You sit down on the couch and I smoothly glide down your body,  taking your hard cock right into my mouth.  I lick you, from the tip of your head to the base of your balls, licking, sucking, teasing.  I devour you, tasting your precum, totally enjoying being the whore that you wanted for the evening.  I look up at you and with a dazzling smile as I stroke your cock, I say, "Ready for your whore to please you?"
Well, are you ready for Suzanne to give you the best mature phonesex you could imagine? 
Find out what Suzanne does next and give her a call today!
XOXOX
SUZANNE
1-800-485-9561
January 13, 2012 No Comments
The plans were made, the date and time, Friday, 6pm, his place.  We had met online, chatted for a while, and eventually moved to talking on the phone.    He was forward, but not pushy.  He made it known exactly what was on his mind.  Sex.  Plain and simple, wild, uninhibited sex.  It is not exactly like we were kids, too afraid to bring up the subject.  I was a mature woman, almost forty and he a couple of years older than that.  We got along great, I flirted shamelessly and the conversations always ended up the same way.  Talking about sex.
The first time he said it, I laughed, surely he was kidding.  Then he spoke again, and a serious tone I had not quite heard before was in his voice.  He meant every word.  "Name your price.  I want you to think of a price that you feel would be a good payment amount and I want you to name it.  Name your price to come to my place for the evening.  I want you to be my whore for the night.  Name your price.  No strings, one night, walk away afterwards.  Name your price.  Meet me, have a night with me.  Name your price."
I was dumbfounded, I could hardly speak but found the need to lightly laugh, that nervous kind of laughter.  I knew I should feel offended in some small way, but I wasn't.  I was intrigued.  It was a proposition, that was for sure.  I felt my skin flush as I blushed just from the mere mention of those words.  Be his whore for the night.  It was scandalous.  It was desirable to me on some level and I began to contemplate.  Never deviating from my path, always following the rules, never taking a chance.  Well this time, I thought, I will.  I went for it and named a price, pretty sure I would be punished for my behavior on some level.  Now, the night was here. Time to be his whore.
Want to hear more? Stay tuned for part 2! Cumming Soon 😉
SUZANNE
CALL ME TODAY!
1-800-485-9561
January 11, 2012 No Comments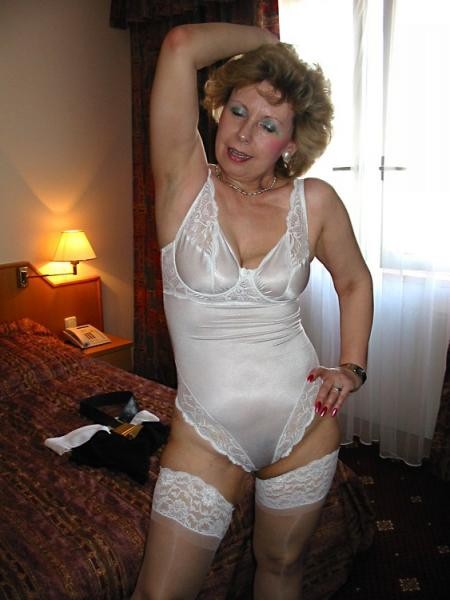 Clorice kissed the hot young stud, deeply sucking his tongue into her mouth.  She guided his hand inside her bikini bottom and felt those strong fingers slip inside.   She was soaked already, just from the casual flirting with this cutie.  He groaned as he pulled away, and said, "Win or lose, we are going to have some fun tonight!  I hope you come watch us, the field is a mile up the road at the park on the right."
With a slight smile on his face, he grabbed her hand and held it against the bulge in his pants.  Clorice's eyes widened is shock as she realized just how well endowed this young man was.  She rubbed her hand against him sensually, and smiled right back at him.  "By the way, my name is Rob.  I expect it is going to be a very interesting night tonight for sure!"  With a quick brush of his lips to her cheek he strode off, you could tell he was in a very good mood.
Clorice looked around the pool, she was all by herself, not a person there.  She decided, why not?  She got up, put on her shorts and t-shirt and headed to the game.  What the hell else did she have to do right?  She sat in the stands, sunglasses on, watching the game intently along with everyone else.  It was tied in the bottom of the ninth, and of course, her sexy catcher, Rob, was up at bat.  First pitch, a little close and he steps out of the batters box. That is when he notices Clorice sitting in the stands.  He looks directly at her and actually winks at her, his dimple peeking at her.  He moves back to the box and crack, hits that ball deep into left field, the runner on second scores and his team wins, thanks to his triple with and RBI.  As Rob is congratulated by his team and the crowd, he looks right at Clorice and says simply, "7pm", and leaves with his team.
Clorice looks at her watch and is almost disappointed at the time.  It is only 1:30pm.   With a gleam in her eye, she decided to go shopping, and heads to the mall.  Victoria's Secret is what she has in mind.  She is going to seduce the hell out of that kid tonight!  A new outfit and she is all set.  Back at the hotel, Clorice takes great care in getting ready, her hair is perfect, she looks damn hot, the sexy cougar ready to pounce!  Time to head to the lobby!  She is so excited, she knows she is already wet thinking of tonight!
She spots Rob in the hotel bar and realizes just how devastatingly handsome he is dressed so nicely in khakis and a polo, freshly shaven, hair perfectly in place.  He is talking to one of his friends who nods in Clorice's direction and exit quickly.
"You are good enough to eat now, aren't you?" Rob says with a small smile, revealing that dimple again.
"Well, you did say this would be a celebration." Clorice says coyly.  Rob moves forward,  and guiding her by the elbow, they leave the bar.  He walk down the hallway, toward the parking lot when he turns going down a different passage.  Puzzled, Clorice looks up at him just as he turns to face her, stopping them, pushes her up against the wall to deliver a sizzling kiss on Clorices' surprised lips.  The embrace deepens and becomes more passionate.  His body is firm, muscled and his hands are everywhere.  Clorice feels them sliding under her skirt, up along her the cheeks of her ass, caressing them.  His fingers move to the front and he dips one between those thighs, feeling just how wet and ready her hot pussy is.  His length is pressed against her and she can feel how ready he is for her too.
"Do you want to go out, or stay in?" Rob whispers in Clorices ear as he teases that lobe with his tongue.
"Definitely in!" Clorice says breathlessly, as Rob starts dragging her down the passage to the elevators at the end.  As the elevator doors close, he pulls her close, "What floor?" Clorice reaches out and presses 7.
"My jersey number," he says as he picks her up, backs her up to the wall and she feels his finger slide inside of her.  Pulling her thong aside with one hand, he opens his zipper with another and brings Clorice right down on top of his shaft in one fluid motion.  Clorice sighs with the pleasure of it and reaches out again and presses stop.  "No interruptions." She says as she rides his thick cock.  Clorice feels that pressure building and is amazed that she is about to cum so hard and fast.  Wrapping her legs and arms around Rob, she arches against him as she cums and Rob catches her moan in a searing kiss.
Slowly, Rob lifts her, steadying her and says,"We had to get that over with, now the real fun can start!" Depressing the stop button, the elevator starts moving and stops at the 7th floor.  "Shall we?" Rob says. Clorice only nods, still feeling lightheaded from her orgasm.  "Room key?" and she absently fishes it out of her purse and hands it to Rob.
The door open, this mature woman is thrown off guard as her sexy catcher, picks her up and puts her down on the bed.  "Now, where were we?"  He asks as he is stripping off his clothes.  His body is muscles, looking like a Greek god.  Clorice goes to  take off her blouse and Rob says, "Wait, let me."  Naked, he moved across the bed and deftly unbuttons her blouse, revealing the sexy bra she just bought. "Hhmm, I think I will leave this on," Rob says with a smile.  her skirt is next and he smiles as he notices that the thongs match the bra.
His mouth is everywhere and so are his hands. Clorices skin has goosebumps every place he touches. As his mouth moves over the juncture between her thighs, he sucks on her, panties and all, teasing her.  It is more than Clorice can bear.
"I want to feel you inside of me, now!" Clorice says and without further encouragement, Rob quickly pulls off the panties and slides his huge cock right inside.  He is ferocious, fucking her hard and deep.  Clorice cannot seem to help herself as she cums again and again.  They switch positions and she is riding him, straddling him, he is filling her completely. She moans loudly as she climaxes and sees the smile on Rob face change as he shares in that climax too.
Spent, Clorice is motionless, lying on top of Rob.  That is when she hears the knock at the door.
"Great!  My surprise is here!" Rob states with a wicked grin.  Gets up and walks to the door, naked…..
Call to find out what happens next!
Clorice
800-485-9561
https://myphonesexfetish.xxx/profile/4707-clorice.html
December 12, 2011 No Comments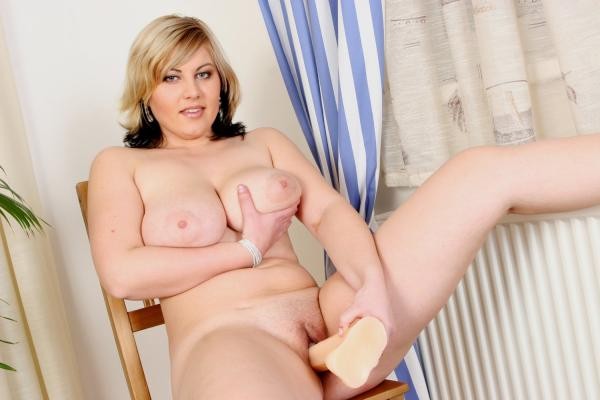 "I had three aces. There was no way I could lose."
"But you did."
"How was I supposed to know he was going to draw a straight flush?", my husband replied pathetically. This was so like him, to bet his wife in a card game. He could be such an asshole.
"I can't believe you expect me to follow through on this Ted , I shot back."
"Well, a bet is a bet", he said meekly while looking down at his feet.
That was when I made up my mind to not only pay off his stupid bet but enjoy myself doing it. I had met Scott before, the guy who won, and he wasn't half bad. In fact, he was younger than Ted and seemed to be in pretty good shape. This was starting to develop some potential. But it wouldn't due to let Ted think that I was anything but revolted by all of this. He should never have made this bet because now he was really going to pay. "OK, I'll do it", I said. "But before I do you are going to trade in my crappy car for something new. How about that Nissan we looked at?" Ted was stunned. He paced and stammered for a while but finally gave in. This was great! I got permission to fuck around on my husband and a new car. Ted should play more poker.About a week after the new car arrived in the driveway, Ted told me that it was almost time. Scott would pick me up this Friday at eight and I could expect an email before that to tell me how to dress. The message was short and to the point; Skirt and heels high, neckline low and panties optional. I knew what he meant. This was going to be interesting.
I took my time getting ready Friday and made sure to rub Ted's nose in it the whole time. A long hot bath was followed by a lengthy make up session. I needed plenty of dark eyeliner and some well painted lips. Ted watched intently as I pulled my stockings on one at a time. The skimpy thong I put on was the one Ted had gotten me last Valentine's Day. I made sure he noticed this too. Then I stepped into my skirt and slid it up my legs. It seemed so short. It was a plaid school girl number so I wore a low cut white blouse with it. I didn't even bother with a bra. Ted couldn't keep his eyes off of me while I dressed. However, it was almost time for Scott to arrive. I touched up my hair and make up and was ready.
Not five minutes later the door bell rang. I made Ted get it. I heard him mumble something to Scott and say, "just a minute". When I walked in the room Scott just stared then he looked over at Ted and said, "I am really going to enjoy this!" He obviously thought it was funny to taunt him. "Come on sexy, I have a lot planned for you tonight." Scott patted my ass as I walked out the door and then turned to Ted to say "Don't wait up". Then he laughed and shut the door.As soon as we got in the car Scott put his hand on my knee. He didn't say much, but rather just drove and stroked my leg. I really didn't know Scott at all. We had only met a couple of times before. Finally, he announced that we were going to get some drinks first, to relax a little bit. At that point, it seemed like a fine idea but when we pulled up to a busy hotel bar, I was beginning to have second thoughts. I didn't realize I would be out in public dressed like this. The bar was crowded and I was attracting stares right and left as Scott guided me toward a row of rounded booths in the back.
We arrived at one that was occupied by three guys. Scott was greeted by them right away and I was now starting to get nervous. This wasn't what I had in mind at all. He didn't even bother to introduce me, he just had me slide in between him and his buddies. Scott immediately put his hand on my thigh and said, "Here's my slut for the night boys, told you she was hot!" His friends agreed with a bunch of rude comments. For the next half an hour the guys laughed and joked about sex and about me. Then Scott started to become more aggressive. He kissed me and rubbed my legs up to my damp lips. He showed his friends my stocking tops and even rubbed an ice cube over my nipples causing them to harden and show through my sheer blouse. As Scott became more brazen, I couldn't believe how hot I was getting. This was really turning me on. Soon I was practically begging for Scott to get on with the evening. I didn't have to wait long. Not long after, Scott announced we were leaving. As we got up, he had me raise my skirt to show the guys a last glimpse of the slutty pussy he was about to fuck.
What happened after that was amazing this when I realized I'm so glad my husband had lost the bet and I wanted him to lose more often. For me it gave me pure pleasure to be the best slutty wife I can be.
Call me Mindy for a sex filling adventure that never stops.  
1-800-485-9561
https://myphonesexfetish.xxx/profile/2638-mindy.html
December 3, 2011 No Comments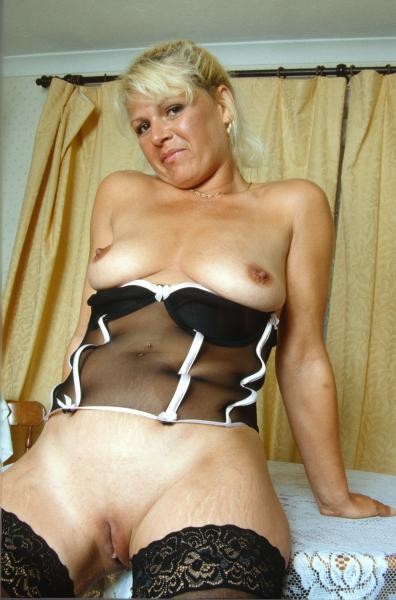 The silky scarf over your eyes is loosely tied.  You can smell the scent of jasmine and vanilla in the air, candles you are sure.  The room seems dark, even though blind folded, yet you are not scared, your cock is rock hard and ready to explode.  You can feel these soft hands touching you, gliding over your skin.  She is seducing you, erotically, soft and slow, the light musk of her perfume teasing your senses.  You never thought that you could want something as badly as you want this phone sex goddess!  You whisper her sweet name softly….Aries….and start to lose control.  You have never felt anything quite like this before.
She takes the blindfold off of your face and your eyes adjust to the dim candlelight.  She is a sex goddess for sure!  Her long dark hair framing that beautiful face against that creamy white skin, makes you lust for her with this age old desire that you cannot control.  She is hovering over you, teasing your skin with light kisses, her hair tickling you as she moves back and forth.  You reach out and touch her, and she is just as soft as you had imagined.  She glides above you and lowers herself onto that hard shaft.  She feels like satin as you glide deeply inside of her.  Her lovemaking has just begun……..
Let this erotic beauty take you on the most amazing mature phone sex ride you have ever had.  Her sensual domination of your mind and body will be the most seductive domination phone sex you could imagine.  Call Debra-Lynn, your sensual goddess!
XOXOX
Debra Lynn
Call to Begin Your Erotic Journey Today!  1~800~485~9561
November 27, 2011 No Comments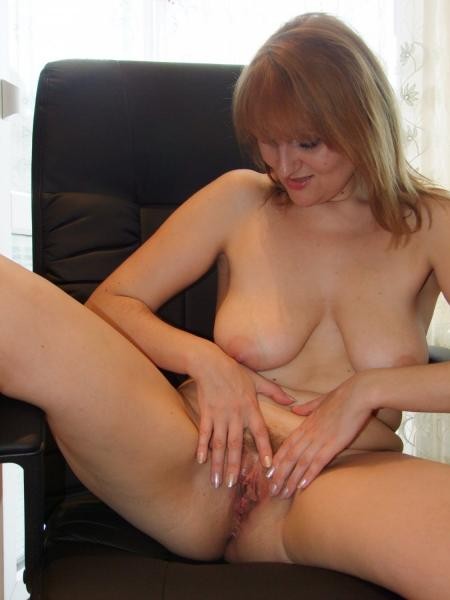 I know you see my smile and wonder, what is that all about?  The smile, well, this mature woman, and yes, I am in my 40's, knows how to have a very good time.  The smile, well, can you take a guess what I was doing at the time of this picture?  The smile, well, there was an entire team of college baseball players staying at the same hotel I happened to be staying at.  Traveling as a team the way they did, there wasn't much time for girls or getting laid.  The smile, now do you see why?  I had an ENTIRE TEAM of rock hard young bodies to choose from! The smile, do you really think I chose at all?
I met them the morning after my arrival, I was ready for a day on the beach, they were getting ready for their tournament, best of 5 series.  I looked great, I have to say.  I keep in shape and often turn heads my way.  The guys flirted shamelessly, as college boys do, and of course,  I flirted back.  They teased, I teased right back.  They asked me to join them, so I figured, what the heck, why not.  No coach in sight, no parents, they were men, not boys, and I was here alone, not as planned, but alone none the less.  They said they had to play their big rivals during this series.  I wished them luck.  They asked what they would get if they won the game for me, even inviting me to attend.  I threw one of my golden smiles their way and said, "Well, boys, perhaps I will have to take one for the team, if you win!"
I knew it would shock them, you could almost hear a pin drop, and I could literally see them tense up, their testosterone starting to work overdrive.  With a perky little wave, I sauntered out the doorway to the garden by the pool, setting up in a lounge chair in a private alcove, where I could here the music, and see the surf, and relax.  Or so I thought.  The catcher for team comes over to me, a few minutes later.
He says, "Um, ma'am, excuse me. But the guys were wondering if you would really come see us play.  It would be nice to have our own little cheering section for a change during an away game."
"First of all, sweetie, calling me ma'am is not the way to win my affection, only my grandmother is ma'am.  Second, where is this game being played at?  I am on vacation, so I don't know the lay of the land.  Third, if I come to the game and you win, do I get to celebrate with you after?" As I say this, I start removing my beach wrap, revealing my beautiful tanned body in tiny little string bikini. I could almost see the bulge in his pants as I sat, adjusting my legs just so.
"Well, we always celebrate after a win, honey. I am sure the guys wouldn't mind you being there." He beamed at me, his smile revealing these sexy little dimples. This cougar was going to have so much fun with this young stud!
"Honey, that is not the kind of celebration that I had in mind."  As I say this, I spread my legs, and slid one hand slowly up one thigh and inside my bikini bottom. I dip my finger inside, feeling how wet I am already, and then lick it, tasting my juice. I looked up at his face, and smiled at him, waiting for a reply.
"I'll celebrate with you all right." He said, and the tone was no longer that of a sweet ball player, but had the husky tone of a man who knew what he wanted. "Too bad it will have to be later, the team is getting ready to leave."
"Well, come here and let me wish you luck then!' I pulled his hand, throwing him offguard and he landed, half on top of me, on the lounge chair. "Now, let me give you that kiss for luck!"
Find out if this sexy cougar gets to celebrate with the catcher, and see if he goes all the way! Call me for some amazing mature phone sex and feel what he feels.  Once you have cougar phone sex with Katia, you will never want to try any other kind of phone sex again!
XOXOX
Katia
CALL ME AT 800-485-9561
https://myphonesexfetish.xxx/profile/2637-katia.html
November 20, 2011 No Comments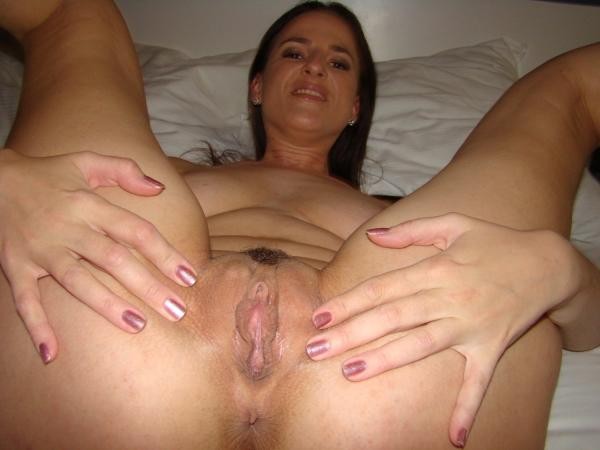 I am having one of those perfect days!  The usual daily grind, I had some amazing phone sex early in this morning that lasted for hours.  If that was you, I can't wait to talk again, I am still soaking wet! I was so relaxed after, I slept went back to bed for a while, all cozy and content.  I had to get up though, the heating company was coming today for their annual system service and check-up.  The doorbell rings, and the service technician is here.
He is not the same old man that has been coming to my home for the past fifteen years. This handsome young man is well muscled, tan and drop dead gorgeous!  I smile casually and ask where is the older man, and he devilishly smiles, flashing perfect white teeth and adorable dimples and says that his grandfather is retiring and he will be taking over the business. The young man says that he moved back to this area about six months ago to help his grandfather.   I told them that I had been a customer for years and looked forward to remaining so.  That is when he started flirting with me shamelessly.  Of course, I flirted right back!  When he finally asked what I did for a living, I hesitated, not sure if I should tell him!
Biting my lower lip, I asked how old he was.  This sexy man was 26, just right.  With a brilliant smile, I told him that I was a mature phone sex operator and I just finished a call.  His eyes widened and his jaw actually dropped.  I could almost see his mind working. Tracing his fingers up my arm lightly, he asked if he could have a sample of my services. I said that he should call me, teasing him.  He lowered his mouth to mine and kissed me so thoroughly I almost melted on the spot!  He lifted the skirt I was wearing, and I was pantyless.  He unbuttoned his pants and lowered his zipper with one hand, while he stroked my wet pussy with the other.  In one fluid motion he lifted me up and slid me right down on top of that big hard cock.  He backed me against the wall and drove his shaft into me fast and hard.  I shattered against him and he just kept going.  I am not sure how many times I came like that, but it seemed endless.  That final time, I felt his released full and deep inside of me.
Sensuously, he helped me straighten my clothes as well as his own and gave me another of those wonderful kisses.  He picked up his tools and went to work.  When he completed the job, he stopped and looked me right in the eyes and said, mature phone sex operator my ass! More like sexy cougar phone sex operator!  What time should I call you later?  Or should I just come by after work?  Guess what I said?
XOXOX
Call me and find out what happened next!  Let's have some amazing mature phone sex!
Mommy Ava
Call 1-800-485-9561
https://myphonesexfetish.xxx/profile/2641-mommy-ava-marie.html
November 12, 2011 Comments Off on Ava Takes a Lover