The next day Mommy Yasmina woke showered and sporting a pair of short, one of the teams t-shirts and her flip-flops went to watch the game.  She was their own private little cheering squad, just as they asked.  People turned and looked at Sybil as she shouted her words of encouragement.  When it was the bottom of the 9th and the team was down by one, Yasmina yelled as loudly as the next when her pitcher came up to bat.   Rob looked right at Sybil and with those blue eyes sparkling smiled and got ready in his batters stance.  The pitch is thrown, looking high, but it is the perfect pitch for Rob and he smacks that ball over the right field fence.  Home Run and with the guy on third scoring, it is the winning hit, game is over.  Rob smiles again as he crosses home plate and winks and nods at Sybil.  She knows exactly what he is referring to.  Time to upgrade to that suite!
Well, it wasn't like Yasmina wasn't having the time of her life.  She went back to the hotel and in minutes was on her way to a beautiful new suite.  The hotel moved her belongings as she had called ahead on the way back from the game. They certainly spared no expense.  Balcony with an ocean view, fully stocked bar and a huge hot tub, just waiting for fun!  Yasmina figured why waste a good thing and hopped right in.  When the knock came at the door, she told him to enter, she hadn't bothered shutting it fully, in anticipation of the arrival of her new sex buddies.  To hear more Call now: 1-800-485-9561.
Or to see more of Mommy Yasmina go to:
https://myphonesexfetish.com/profile/1503-mommy-yasmina.html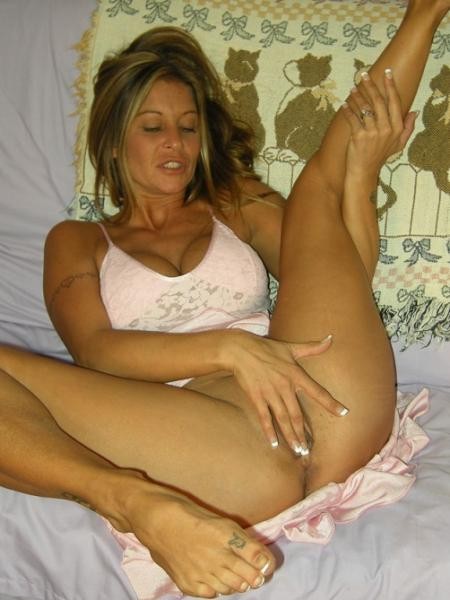 I was horny.  Plain and simple.  I hadn't been fucked in who knows how long and I was so wired, once slight touch and I would explode.  I had no patience for anything, least of all this annoying printer!  Damn, why won't this stupid cartridge go back into place?  I hate office equipment.  I slammed the cover down in hopes that it would do the trick but so such luck.  I needed to print out this report or my ass would be in a sling.  Glad my boss wasn't going to be back until the morning, it might be a late night at this rate.
I sighed, what the fuck?  I just can't take this anymore.  I rub my hands tiredly over my face, totally exasperated.  It was already late, just about everyone else had gone home.  Not me, though, trooper that I am, I stayed to get the job done and look what it fucking gets me?  A jammed printer and a broken nail from slamming the lid down.   Maybe I can reroute it to the printer in the other department.  Damn, it has been a while since I had to configure my printers, but yes, that should do it.
Look at that, maybe I can actually get home to have dinner and a hot bath to get myself off.  Ha!  I can't believe that is what I am looking forward to I think as I walk down the corridor and through the double doors to the next department.  Just like my offices, this one is empty, a stray desk light left on here and there but looks like solitude for Carla again.
Ok, document in queue, print, YES!  Finally, it is working!  I am so happy I start doing this stupid little dance, like that of a stripper on a pole, only the printer is the pole!   As I do my final bend, my arms paying homage to the printer before bending completely, my ass raised high, my hands then travel up my legs, lifting my skirt slightly to reveal the sexy red thong I chose to wear.  I laugh to myself, a little breathless, as I go to remove my document from the tray.
That is when I heard the applause.  I turned, oh shit, the senior vice president, I was doomed!  I searched my mind, but couldn't think of a single thing to say.
Then he spoke first, "So, what would I have to do to get a private dance?"
Carla replies………
Do you really think I am going to tell you just like that what happened next?  Get Real!
Call me for mature telephone sex and find out!
Carla
1-800-485-9561
You are going to do exactly as you are told.  I don't want to hear a single protest come out of your mouth.  You were peeping through my windows, Tom.  You are an actual "Peeping Tom" and after all of this time living up the street from your family.  What do you think they would say?  You may be grown up, but that just means you get "grown up" punishment.  Do you understand me?  What is that?  I can't quite hear you?"
"Yes, Madame Virginia" said the peeping Tom.
"Good, that is exactly how you are going to respond.  Now, take off your clothes.  Don't even hesitate.  You wanted to watch, well now, so do I.  Take of your underwear too, don't be shy, I have seen plenty of men before you, honey.  Oh, sporting a chubby there are you now?  No, don't hide it.  You have nothing to be ashamed about.  Take it in your hand, Tom, just like you were outside my window. Stroke it, let me watch you.  You were watching me, while I was in my bed.  You watched me touch myself, didn't you?  What's that?"
"Yes, Madame Virginia" said the peeping Tom.
"Now, you can watch me a little closer.  Did you like the way I looked with my legs spread wide on the bed, my big pink dildo sliding inside?  Did you like the way my nipples got hard, just like this?"  I pinch and play with them, they are fully erect.  I stand next to you now, my breasts fully exposed, slowly sliding my panties down.  I am close, you can inhale the musky scent of me, I smell like sex and your cock is almost purple you are stroking it so wildly.  "What's that?"
"Yes, Madame Virginia" said the peeping Tom.
"Come, I want to show you what else you can do with that big dick in your hand.  You are going to be my new toy.  I am going to use that sexy mouth of yours first.  Next, those fingers are going to touch me just like that dildo.  Then, I am going to take this throbbing, achingly hard cock and fuck the hell out of you.  My peeping Tom better be a good fuck and know how to use that thick 9″ cock I see in your hand.  Do you know how to FUCK Tom?  Do you know how to use that sexy rod between your legs?  Are you good? What's that?"
"Yes, Madame Virginia" said the peeping Tom.
Call Mrs. Robinson today and find out how hot mature telephone sex really can be!  Call me today!
Madame Virginia
1-800-485-9561
https://myphonesexfetish.xxx/profile/4201-madame-virginia.html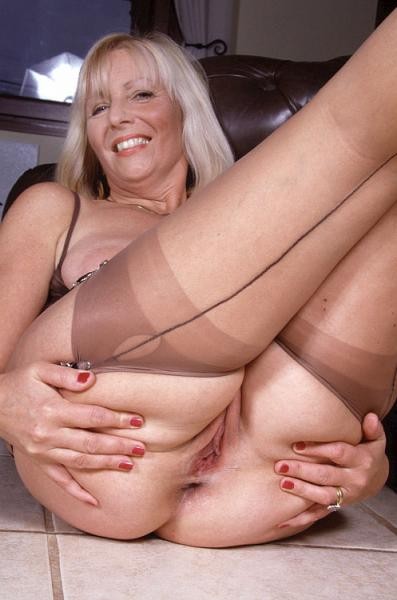 I laughed as I looked from Rob and then back to Frank.  This was quite an opportunity, definitely on any mature woman's bucket list.  Did I even have to think about it, hell no!  I had the new pitcher on the mound already, and the catcher was coming up behind me.  Just as I am about to suck on Rob's cock I say, "Well, this is a team effort, right?"
I rolled onto my hands and knees and say to Frank, "Frank, fuck me doggie style so I can have Rob pump his cock into my mouth."  The guys did as they were told.  They wanted a woman with experience, they got one!   I was going to show them every trick in the book.  The next time they fuck some poor little sweetie, she is going to have to be a superstar if she wants to keep either of these delicious cocks!   It wasn't like I took a vacation far from home and the guys didn't travel very far for their playoffs either, the hotels were just very easy little treats.  The idea that I might be able to fuck these hot studs every once in a while made me extra generous to each of their cocks.
I fucked them every which way I knew how.  It was apparently their day off, they didn't have a game until tomorrow and it is amazing how much stamina an athlete can have.  I rode Frank while Rob fucked my ass, I felt their hot loads everywhere, in my ass, my pussy, my mouth and all over my body.  I was a total cum whore and I was thoroughly enjoying myself, and so were they.  As the three of us lay there in the bed, my body nestled between the two of them, they ask how many more days will I be at the hotel.  Their last game for the championship is tomorrow and they want me to be their private little cheering squad.  After the game, they can do whatever they want for as long as they want.  With a cock in each hand, I start stroking them, coaxing them back into hardness and say, "Fuck me again and I will upgrade to the suite for tomorrow and the next night and we will see if you can keep up with me!"
They fucked me good and hard indeed!  Call today and find out what mature telephone sex is all about with Gwen.
Gwen
1-800-485-9561
https://myphonesexfetish.xxx/profile/2663-gwen.html
I totally got into the part of the whore.  He knew he had teased me enough about it, but now, I was actually going to play the part, fully.  Again I said, "Are you ready for your whore to please you?"  You shake your head up and down and I stand up, taking your hand in mine, you stand with me. "Which way is your bedroom?" You point and we start to move in that direction.
I pause as we enter through the bedroom doorway and pull you up against me.  I kiss you, gentle at first, then deeper and I devour your mouth, sucking your tongue inside, nibbling on that lower lip.  I surprise you a bit, the aggressive kiss continuing, I walk you backwards to the bed and end the kiss by pushing you down on the mattress.  I straddle you, kissing my way along your jawline, up to your ear.  Licking my way up the lobe, dipping around the whorls, whispering, "I am your whore."I am in control, of that, you have no doubt.
"You wanted a whore,  you got one," I say.  I start kissing my way down your torso, licking, tasting, sucking on the head of your cock. I lick my way down to your balls, teasing them, sucking them.  I taste them, feel them harden in my mouth.
I push you back and I lick my way to your ass, spreading your legs wide over my shoulders.  I lick you, tickling you at first, teasing you with my wet little tongue.  Your puckered little ass is quiver with each lick.  I push a little harder and I can feel you move against me.   I lick you with the flat of my tongue, a long, fluid lapping of your ass.  I lavish complete attention on you, rubbing you with my fingertip, alternating between my finger an my tongue.  I feel you hand buried deep in my hair.  I reach up and stroke your cock while rimming that tight little ass.  I love the power I feel as I do this.  Your cock is throbbing in my hand, it has it own pulse and I can feel the muscles of your ass loosen and open as I continue my assault there, eating you completely.  I push my tongue deeper inside of your ass and  I stroke you faster and faster.
"I know how I want you to cum," I  say.  I move my mouth between your ass and your balls.  It is all about pleasing you, it is all about being the whore and providing you with total pleasure.  I can feel you almost at that peak and I reposition myself just as you start to squirt your hot cum.  My face is there, your cum lands all over it, spiking my eyelashes, covering my cheeks, my lips, it is in my hair and I rub your cock across my skin.  I smile at you now, that knowing smile.  "So, did this whore know how to please?" Sarcasm was dripping from every word.
Find out more about Suzanne and her new whore abilities!  For mature telephone sex you will love, call today!
SUZANNE
1-800-485-9561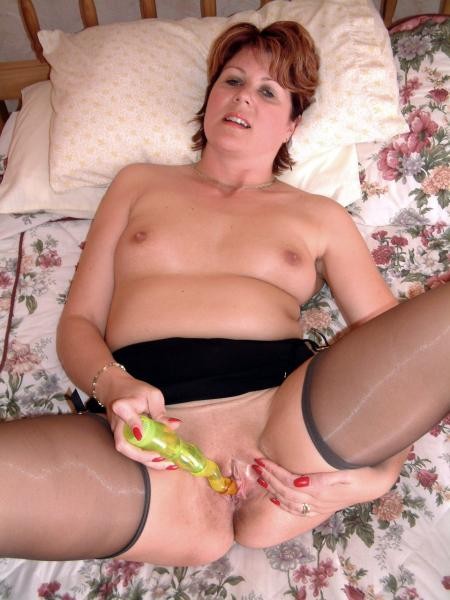 This fiery redhead was ready for the young couple that was interested in the car I was selling. They started walking up the pathway to the door. They stopped here and there to look at the plants and flowers that were out. It gave me a good look at the woman's tits with her see through blouse and red bra that you could see and I know she's got to be at least a double F. Fuck I can't wait to flick my tongue back and forth over those nipples that I  see poking through. And does he have a nice bulge going on. Tight jeans and jet black hair, and a cock that's barely staying in his pants it's so big. They rang the bell and I quickly drug my fingers through my pussy juice that was already coming out and licked them just as I opened the door. "Hi I'm Cathy-Jane, please come in." He shook my hand and introduced himself as Jim. I felt his hot touch and knew he was going to be a good fuck. He introduced his wife Mary and shook her hand barely being able to take my eyes off those gorgeous nipples and tits. She's in for such a good sucking and licking session and I will make sure Jim watches and gets it right. Mature women make sex so much better. I'm going to give them both a lesson in good sex and I have a feeling they will be stopping by a lot. If you can't wait for the sequel to see what I taught them and what I made them do to my sex starved body call Cathy today.
1-800-485-9561
Mom Cathy – Jane
https://myphonesexfetish.xxx/profile/2666-mom-cathy-jane.html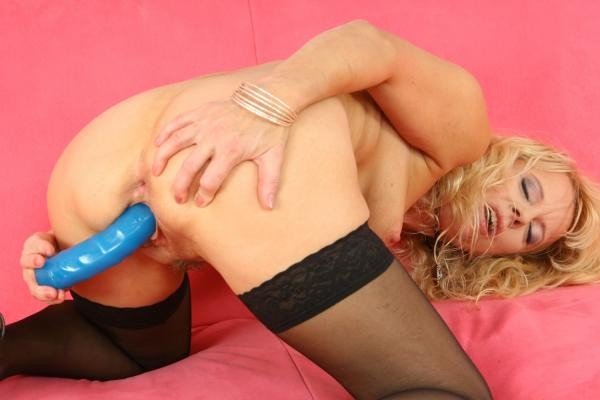 Darlene looked surprised at Rob as he withdrew from her wet pussy and went to answer the door, stark naked, cock hard as a rock!  He opened the door and the guy she reckognized as the pitcher walked in, wearing a pair of shorts and nothing else.  "I wasn't sure if you were ready for me yet?" he said.
"You bet, Frank, she is the hottest fuck I ever had and she knows it too!" Rob said this with the sexiest smile that I forgot I was trying to cover up my naked form on the bed.  They moved together, making quite the sexy pair and that is when it dawned on me that Frank was the pitcher and Rob the catcher.  They obviously did a lot together as pairs!
"Now, before you get all anxious with us, Darlene, we wanted to let you know that this is our fantasy!  We have always wanted to double team a sexy, mature woman like yourself.  Are you game?  I think you know that we had fucking great sex, now let's see if all of us can have the same!" As Rob said this, they got on either side of me on the bed, making me their little blonde sandwich.  Their hands started moving over my body, touching me.  Rob teased and caressed me lightly, just watching what Frank was doing to my body.  He was tasting me like a man who has been in the desert without any water for days, almost in a frenzy.  I went to move my hands, to ease and touch, but Rob held them, shaking his head, "Let him, he hasn't been with a woman in a while."
I did just that, letting Frank explore every inch of me with his mouth.  His tongue felt like satin and it glided across my wet pussy lips and clit, savoring my taste.  Then he slid inside, slowly, gently and I started to forget all about Rob.  I felt the pleasure building between my legs and I knew I was about to cum.  Frank knew it too, and took my face between his hands and kissed me, softly and then ravishing my mouth as I moaned into his and we both came.  Surprised, I looked to find Rob with a smile on his face.
"That was the sexiest thing I have ever seen!" Rob said, "Now, what kind of fun do you think we can all have together,  my sexy cougar?"
CALL DARLENE TODAY  FOR HER SEXY MATURE PHONESEX! HEAR THE NEWEST DETAILS OF HER VACATION!
DARLENE
1-800-485-9561
https://myphonesexfetish.xxx/profile/3215-dirty-darlene.html
The plans were made, the date and time, Friday, 6pm, his place.  We had met online, chatted for a while, and eventually moved to talking on the phone.    He was forward, but not pushy.  He made it known exactly what was on his mind.  Sex.  Plain and simple, wild, uninhibited sex.  It is not exactly like we were kids, too afraid to bring up the subject.  I was a mature woman, almost forty and he a couple of years older than that.  We got along great, I flirted shamelessly and the conversations always ended up the same way.  Talking about sex.
The first time he said it, I laughed, surely he was kidding.  Then he spoke again, and a serious tone I had not quite heard before was in his voice.  He meant every word.  "Name your price.  I want you to think of a price that you feel would be a good payment amount and I want you to name it.  Name your price to come to my place for the evening.  I want you to be my whore for the night.  Name your price.  No strings, one night, walk away afterwards.  Name your price.  Meet me, have a night with me.  Name your price."
I was dumbfounded, I could hardly speak but found the need to lightly laugh, that nervous kind of laughter.  I knew I should feel offended in some small way, but I wasn't.  I was intrigued.  It was a proposition, that was for sure.  I felt my skin flush as I blushed just from the mere mention of those words.  Be his whore for the night.  It was scandalous.  It was desirable to me on some level and I began to contemplate.  Never deviating from my path, always following the rules, never taking a chance.  Well this time, I thought, I will.  I went for it and named a price, pretty sure I would be punished for my behavior on some level.  Now, the night was here. Time to be his whore.
Want to hear more? Stay tuned for part 2! Cumming Soon 😉
SUZANNE
CALL ME TODAY!
1-800-485-9561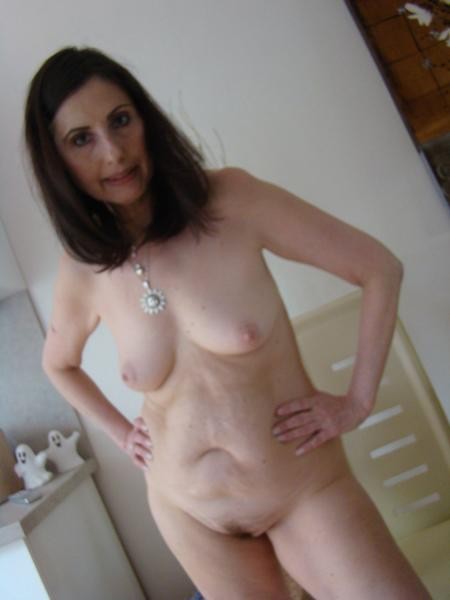 I love wearing the new black leather dress you bought me. I paired
it with black thigh highs and red pumps. They match my red silk bra but I don't
think I will wear any panties im feeling very sensual tonight. I love being
mature, I know so much more about sex than I ever dreamed of. We get to the
opening of the gallery but have to run to get away from the thunderstorm that
came down hard and forceful. I brush the rain off your jacket and pretend to
brush off your slacks but I just wanted to feel the crack in your ass and the
bulge of your balls and cock. My nipples instantly react and get hard. It's
hard to hear what the host is saying because of the thunder and rain that just
pounds against the glass building. I was surprised at the number of people that
came at least thirty or so for a gallery that's a good turnout. I stood so long
staring at this painting I didn't realize everyone else had moved on but my much
younger boyfriend and myself. I go to turn and without any warning im pushed
hard into the glass. My nipples get rock hard against the glass that I can't even
see out of because the rain is coming down in sheets. I suddenly feel your body
against mine. I feel your hard cock against my ass as I try to grab the glass
but I can only feel the cold against my nipples and hands as they clutch
anything as you put the head of your dick to the opening of my sweet pussy. Anyone
could come around the corner and see us and yet I don't care. I want people to
see and watch. In one swift motion you rip my dress open by the snaps and I feel
the heat of your dick at my asshole. You grab the head of your dick and put it
by my pussy rubbing it back and forth getting my sweet juice all over it. I moan
a little as I feel your rod against me. I scream loud but no one can hear me as
you take your cock and drill it in my asshole. If I wasn't the mature woman
that I am I would have been scared but I know what's cumming and it's so
fucking yummy. Your thick dick opening my tight hole and without forgiveness
you keep fucking me hard in the ass. My knuckles go totally white trying to
hang on but it's just cold dark tinted glass. You take my dress all the way off
and let it slide to the ground. My nipples feel the ice-cold glass and get
rigid from the cold. They start to slide on the glass. Back and forth just like
an ice cube being rubbed on my nipples till they are almost blue they are so
cold. You get so turned on you start to sound like a caveman. Grunting as you
go deeper and deeper inside my tight asshole. I get so turned on by your
grunting and my freezing tits sliding all over the dark glass that I almost
miss seeing the man watching us from under the weeping willow tree that is the
only tree around for miles. I smile a wicked smile knowing he is watching and
wishing he were joining in. my grapefruit sized tits getting raw from the
friction of the glass. He whispers in my ear "feel good baby" and I try to turn
but he stops my head from seeing him and thrust his rock hard cock deeper than I
have ever felt. "Oh fuck me baby" "fuck me hard" with that he attacks my
asshole with his thick dick. I can't catch my breath. I start to lose control. "Give
me your cock, give me it" His dick spasms in my tight asshole. In between the
thunder and lightning I can tell he's getting ready to burst. He keeps pumping my
little hole. His legs start to quiver as he lets out a roar that only the night
can hear above the thunder pumping the sticky wet cum that I've been waiting for.
I can't take it anymore and orgasm like never before. His cock keeps pumping
his sweet cum in my ass till its running down my thighs. Our juices mixing and
smelling that delicious smell, he pulls hard on my ice cold nipple and starts
to rub my very hard pink clit knowing I'm going to orgasm again. He puts two
fingers in my hotbox forcefully pushing them in and out while pulling on my
frozen nipple to stretch it. I scream like a wounded cat wondering if I will
ever stop orgasming. As we gather our clothes and get dressed we both turn to
look outside at the wicked storm and there he is. Standing right where I saw
him before he watched us fuck the entire time. I hope he enjoyed the show. Did you?
If you want a mature woman to make you cum from the depths of your toes call Miss Kay
 1-800-485-9561
https://myphonesexfetish.xxx/profile/2640-miss-kay.html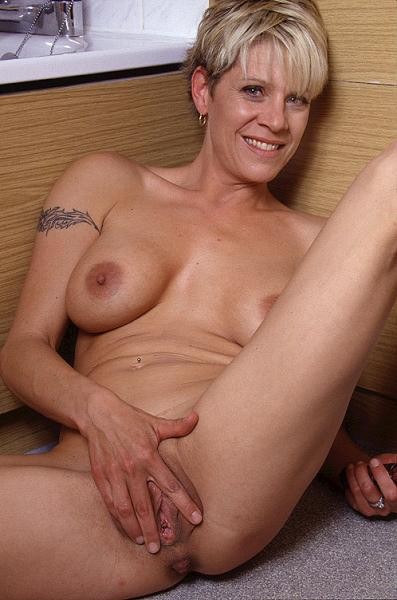 When you're a mature woman like I am you never forget to take
care of your body. So off to the doctor I go.
I put on the paper gown that the nurse gives me and sit on the exam
table. It seems like hours before the doctor finally comes in. You breathe in
deeply as you close the door. Your familiar with the smell of sex, but this is
not yours. Your confused face makes me giggle softly to myself knowing your
breathing in my almond tasting pussy juice. As you struggle to maintain your
composure, you try to read my chart, but the smell is driving you crazy. While
you wash your hands and try to shake the sexual desire that is taking over your
body, as you look up you catch a glimpse of me in the reflection of the mirror
in front of you. Your mouth drops as you realize where the haunting smell is
coming from. You catch me watching you in the mirror and as turn and walk
slowly towards me, your stiffening cock makes it difficult to walk.  I hold your gaze as you smile politely and
tell me that at my age I should have a full physical yearly. With a wicked
smile I totally and fully agree.  You ask
if I can remove my gown so you can exam me. The instant I do the familiar scent
fills the room and you try to think of anything else, but your cock has a mind
of its own. It's already harder than it has been in weeks looking at my double
f tits. My maturity helps me maintain my composure, but it didn't stop me from
playing with my shaved pussy while I was waiting for you to come in. Your inner
thighs getting warm from your balls tightening and swelling thinking of sucking
on my half inch pink nipples. I take my two fingers away from the hot hole that
I was playing with leaving a small puddle that slowly seeps through the paper
that can't contain it. I take the stethoscope off your neck and smell your
cologne as it mixes with my almond nectar. I put the cold metal against my huge
tit and watch my nipples stand at full attention. A shiver goes right through
you as you try to remain professional, but I see your hard cock through your trousers
and that's all it takes. Your thumbs and forefingers go straight to my nipples
pinching and twisting them for your pleasure. You squeeze them and bounce them
up and down with your hands. I see the pre cum on your pants and pull you to me
hard, by your belt. Your pants hit the floor. Your stiff rod is so tight I can
see the deep blue veins stick out of it. You grab my hips and pull me to the
end of the table. Without warning you ram your thick shaft deep inside my
soaked pussy. I start to fall back and catch myself with my elbows. You keep
hammering your manliness in my tight hole making my gigantic tits bounce all over
the place. I moan so loud it's almost a scream, knowing the walls are paper
thin and hoping the other patients can hear me. You start slamming your cock in
so deep I can feel your balls slap against my beautiful ass. I tell you to fuck
me hard. With every surge of your throbbing cock you can't take it anymore. I'm
more mature than the young pup that can't stop drilling his rock hard cock deep
inside my pussy. You let out a cry as you tell me you're going to cum. Your
balls burst letting out the sticky cum that I think will never end. There is so
much it starts leaking out from my soaking wet pussy. I sit up and hold your
young face in my hands and tell you,   the next time maybe I will orgasm also, but
with age and maturity I can also make you suffer.
Call Mommy Nicole for some mature role play.
1-800-485-9561 
https://myphonesexfetish.xxx/profile/2669-mommy-nicole.html