The next day Mommy Yasmina woke showered and sporting a pair of short, one of the teams t-shirts and her flip-flops went to watch the game.  She was their own private little cheering squad, just as they asked.  People turned and looked at Sybil as she shouted her words of encouragement.  When it was the bottom of the 9th and the team was down by one, Yasmina yelled as loudly as the next when her pitcher came up to bat.   Rob looked right at Sybil and with those blue eyes sparkling smiled and got ready in his batters stance.  The pitch is thrown, looking high, but it is the perfect pitch for Rob and he smacks that ball over the right field fence.  Home Run and with the guy on third scoring, it is the winning hit, game is over.  Rob smiles again as he crosses home plate and winks and nods at Sybil.  She knows exactly what he is referring to.  Time to upgrade to that suite!
Well, it wasn't like Yasmina wasn't having the time of her life.  She went back to the hotel and in minutes was on her way to a beautiful new suite.  The hotel moved her belongings as she had called ahead on the way back from the game. They certainly spared no expense.  Balcony with an ocean view, fully stocked bar and a huge hot tub, just waiting for fun!  Yasmina figured why waste a good thing and hopped right in.  When the knock came at the door, she told him to enter, she hadn't bothered shutting it fully, in anticipation of the arrival of her new sex buddies.  To hear more Call now: 1-800-485-9561.
Or to see more of Mommy Yasmina go to:
https://myphonesexfetish.com/profile/1503-mommy-yasmina.html
The sarcasm wasn't the only thing dripping.  Your cum was running down my cheek, dripping down onto my breast. I make a motion to move and you stop me. " No, stay just like that for a moment," you say as you reach for the table next to me.  Your camera is there and you take the picture before I can protest.  My hair is tousled from your hands, my lips are full and pouty, your cum is everywhere, it is one of the hottest pictures I have ever seen of myself.  "I want a copy of that, and no photo sharing," I laughingly tease.  I glance over, and I see it, hardly believing my eyes.  Though I knew it would be there.   A wad a cash, fanned out just so on the table.  I look back at you and you have this grin on your face, showing those damn sexy dimples.  "I told you I pay my whores well," that grin still in place.  "But, for now, let's move into the bedroom, there is a tight little ass that I plan on fucking hard tonight!" He took my hand and walked me to the bedroom and stopped at the door.  "So, are you going to stay my whore for the night?" He asked it so casually, yet, it was the question, the one he has been waiting all of this time to get an answer for.
Wonder what the answer will be? Call this sexy, mature telephone sex goddess and find out.
SUZANNE
1-800-485-9561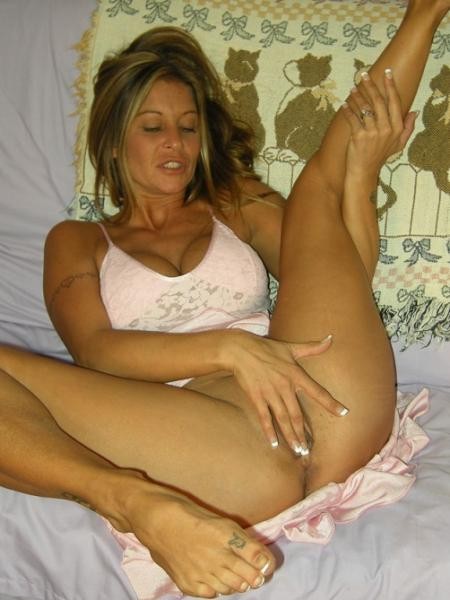 I was horny.  Plain and simple.  I hadn't been fucked in who knows how long and I was so wired, once slight touch and I would explode.  I had no patience for anything, least of all this annoying printer!  Damn, why won't this stupid cartridge go back into place?  I hate office equipment.  I slammed the cover down in hopes that it would do the trick but so such luck.  I needed to print out this report or my ass would be in a sling.  Glad my boss wasn't going to be back until the morning, it might be a late night at this rate.
I sighed, what the fuck?  I just can't take this anymore.  I rub my hands tiredly over my face, totally exasperated.  It was already late, just about everyone else had gone home.  Not me, though, trooper that I am, I stayed to get the job done and look what it fucking gets me?  A jammed printer and a broken nail from slamming the lid down.   Maybe I can reroute it to the printer in the other department.  Damn, it has been a while since I had to configure my printers, but yes, that should do it.
Look at that, maybe I can actually get home to have dinner and a hot bath to get myself off.  Ha!  I can't believe that is what I am looking forward to I think as I walk down the corridor and through the double doors to the next department.  Just like my offices, this one is empty, a stray desk light left on here and there but looks like solitude for Carla again.
Ok, document in queue, print, YES!  Finally, it is working!  I am so happy I start doing this stupid little dance, like that of a stripper on a pole, only the printer is the pole!   As I do my final bend, my arms paying homage to the printer before bending completely, my ass raised high, my hands then travel up my legs, lifting my skirt slightly to reveal the sexy red thong I chose to wear.  I laugh to myself, a little breathless, as I go to remove my document from the tray.
That is when I heard the applause.  I turned, oh shit, the senior vice president, I was doomed!  I searched my mind, but couldn't think of a single thing to say.
Then he spoke first, "So, what would I have to do to get a private dance?"
Carla replies………
Do you really think I am going to tell you just like that what happened next?  Get Real!
Call me for mature telephone sex and find out!
Carla
1-800-485-9561
You are going to do exactly as you are told.  I don't want to hear a single protest come out of your mouth.  You were peeping through my windows, Tom.  You are an actual "Peeping Tom" and after all of this time living up the street from your family.  What do you think they would say?  You may be grown up, but that just means you get "grown up" punishment.  Do you understand me?  What is that?  I can't quite hear you?"
"Yes, Madame Virginia" said the peeping Tom.
"Good, that is exactly how you are going to respond.  Now, take off your clothes.  Don't even hesitate.  You wanted to watch, well now, so do I.  Take of your underwear too, don't be shy, I have seen plenty of men before you, honey.  Oh, sporting a chubby there are you now?  No, don't hide it.  You have nothing to be ashamed about.  Take it in your hand, Tom, just like you were outside my window. Stroke it, let me watch you.  You were watching me, while I was in my bed.  You watched me touch myself, didn't you?  What's that?"
"Yes, Madame Virginia" said the peeping Tom.
"Now, you can watch me a little closer.  Did you like the way I looked with my legs spread wide on the bed, my big pink dildo sliding inside?  Did you like the way my nipples got hard, just like this?"  I pinch and play with them, they are fully erect.  I stand next to you now, my breasts fully exposed, slowly sliding my panties down.  I am close, you can inhale the musky scent of me, I smell like sex and your cock is almost purple you are stroking it so wildly.  "What's that?"
"Yes, Madame Virginia" said the peeping Tom.
"Come, I want to show you what else you can do with that big dick in your hand.  You are going to be my new toy.  I am going to use that sexy mouth of yours first.  Next, those fingers are going to touch me just like that dildo.  Then, I am going to take this throbbing, achingly hard cock and fuck the hell out of you.  My peeping Tom better be a good fuck and know how to use that thick 9″ cock I see in your hand.  Do you know how to FUCK Tom?  Do you know how to use that sexy rod between your legs?  Are you good? What's that?"
"Yes, Madame Virginia" said the peeping Tom.
Call Mrs. Robinson today and find out how hot mature telephone sex really can be!  Call me today!
Madame Virginia
1-800-485-9561
https://myphonesexfetish.xxx/profile/4201-madame-virginia.html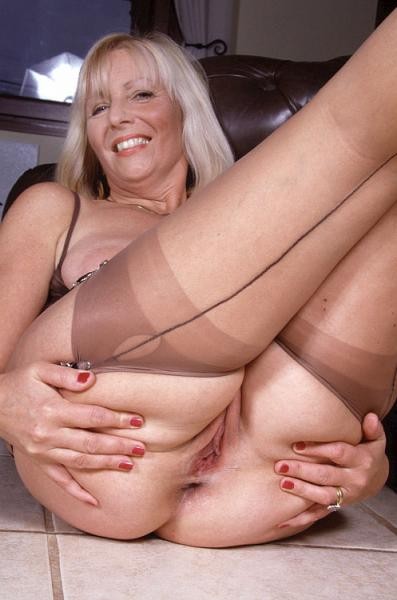 I laughed as I looked from Rob and then back to Frank.  This was quite an opportunity, definitely on any mature woman's bucket list.  Did I even have to think about it, hell no!  I had the new pitcher on the mound already, and the catcher was coming up behind me.  Just as I am about to suck on Rob's cock I say, "Well, this is a team effort, right?"
I rolled onto my hands and knees and say to Frank, "Frank, fuck me doggie style so I can have Rob pump his cock into my mouth."  The guys did as they were told.  They wanted a woman with experience, they got one!   I was going to show them every trick in the book.  The next time they fuck some poor little sweetie, she is going to have to be a superstar if she wants to keep either of these delicious cocks!   It wasn't like I took a vacation far from home and the guys didn't travel very far for their playoffs either, the hotels were just very easy little treats.  The idea that I might be able to fuck these hot studs every once in a while made me extra generous to each of their cocks.
I fucked them every which way I knew how.  It was apparently their day off, they didn't have a game until tomorrow and it is amazing how much stamina an athlete can have.  I rode Frank while Rob fucked my ass, I felt their hot loads everywhere, in my ass, my pussy, my mouth and all over my body.  I was a total cum whore and I was thoroughly enjoying myself, and so were they.  As the three of us lay there in the bed, my body nestled between the two of them, they ask how many more days will I be at the hotel.  Their last game for the championship is tomorrow and they want me to be their private little cheering squad.  After the game, they can do whatever they want for as long as they want.  With a cock in each hand, I start stroking them, coaxing them back into hardness and say, "Fuck me again and I will upgrade to the suite for tomorrow and the next night and we will see if you can keep up with me!"
They fucked me good and hard indeed!  Call today and find out what mature telephone sex is all about with Gwen.
Gwen
1-800-485-9561
https://myphonesexfetish.xxx/profile/2663-gwen.html
I totally got into the part of the whore.  He knew he had teased me enough about it, but now, I was actually going to play the part, fully.  Again I said, "Are you ready for your whore to please you?"  You shake your head up and down and I stand up, taking your hand in mine, you stand with me. "Which way is your bedroom?" You point and we start to move in that direction.
I pause as we enter through the bedroom doorway and pull you up against me.  I kiss you, gentle at first, then deeper and I devour your mouth, sucking your tongue inside, nibbling on that lower lip.  I surprise you a bit, the aggressive kiss continuing, I walk you backwards to the bed and end the kiss by pushing you down on the mattress.  I straddle you, kissing my way along your jawline, up to your ear.  Licking my way up the lobe, dipping around the whorls, whispering, "I am your whore."I am in control, of that, you have no doubt.
"You wanted a whore,  you got one," I say.  I start kissing my way down your torso, licking, tasting, sucking on the head of your cock. I lick my way down to your balls, teasing them, sucking them.  I taste them, feel them harden in my mouth.
I push you back and I lick my way to your ass, spreading your legs wide over my shoulders.  I lick you, tickling you at first, teasing you with my wet little tongue.  Your puckered little ass is quiver with each lick.  I push a little harder and I can feel you move against me.   I lick you with the flat of my tongue, a long, fluid lapping of your ass.  I lavish complete attention on you, rubbing you with my fingertip, alternating between my finger an my tongue.  I feel you hand buried deep in my hair.  I reach up and stroke your cock while rimming that tight little ass.  I love the power I feel as I do this.  Your cock is throbbing in my hand, it has it own pulse and I can feel the muscles of your ass loosen and open as I continue my assault there, eating you completely.  I push my tongue deeper inside of your ass and  I stroke you faster and faster.
"I know how I want you to cum," I  say.  I move my mouth between your ass and your balls.  It is all about pleasing you, it is all about being the whore and providing you with total pleasure.  I can feel you almost at that peak and I reposition myself just as you start to squirt your hot cum.  My face is there, your cum lands all over it, spiking my eyelashes, covering my cheeks, my lips, it is in my hair and I rub your cock across my skin.  I smile at you now, that knowing smile.  "So, did this whore know how to please?" Sarcasm was dripping from every word.
Find out more about Suzanne and her new whore abilities!  For mature telephone sex you will love, call today!
SUZANNE
1-800-485-9561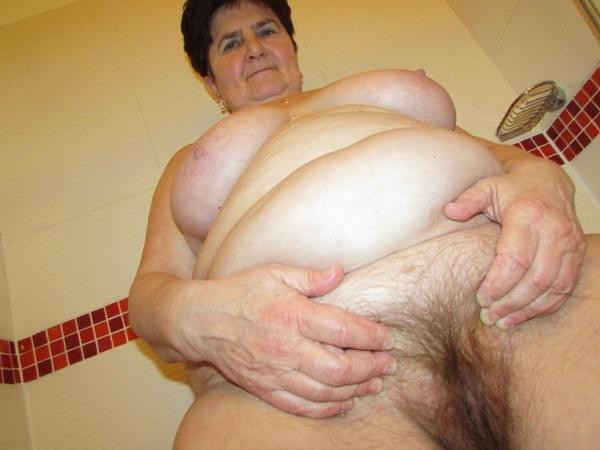 I told Sam the pizza delivery guy to just walk in when he gets here. He's been bringing me pizzas for over a year now. He told me I was his best tipper and I know why. I heard the door shut and Sam called out for me. I said I was in the bedroom and to come and join me. He walked into the room and caught me in a prime position. "Don't you move that old ass of yours? I want you on all fours while I eat." Sam took his soft tongue and started licking my hairy pussy from behind. I looked down at my tits swaying and I started twisting one of my nipples as he lapped my pussy juice that started to intensify the faster he licked. "Lick it clean baby, I said" Sam obeyed and darted his tongue in and out of my hot hole. I started backing up to his mouth fucking his face as he ate me out. Slapping my pussy hard against his mouth as he ate my cunt from behind and as I started orgasiming I screamed "fuck me Sam" "fuck this old bitch" I turned and saw his 10 inch cock and couldn't wait to feel it wherever he was going to put it. He flipped me over on my back and sat on my chest. My tits hung off to the sides and he dropped the tip of his growing cock to the tip of my tongue and I licked it like a lollypop. His great big balls sat on my chin as I sucked a little more down my wet throat. I took it out and sucked it all the way down feeling his balls starting to slap against my chin. His strong hips started moving towards my awaiting tongue and I said "fuck my face." "mmmmm that's it fuck it hard." That always gets him going. He reached down and squeezed my tit and I suck his hard rod taking it all the way down. His balls started getting hot on my chin and I knew he was getting ready to blow his wad. "Oh God woman you know how to suck cock" I moaned and sucked that dick even harder making him want to drive his dick in as far as it would go. Tears rolled down the sides of my cheeks as I sucked and then he took it out and let me have the golden juice all over my face and hitting my mouth and lips. I thought he'd never stop cumming. He drained his balls and I licked my lips and rubbed all of his cum all over my face and tits. "He kissed me hard as he left and said thanks for the great tip." "I smiled and told him it's all experience with a mature woman." I shut the door and sat down to my special pizza. I love fucking and sucking and licking.
Call Gertrude if you need a good cock sucking or a mature fuck.
1-800-485-9561
Granny Gertrude
https://myphonesexfetish.xxx/profile/2618-granny-gertrude.html
I wasn't sure how to dress, sexy, of course, but not sure what I should wear.  Then I had an idea.  A perfectly delicious idea.  He wanted a whore for the night, well, he would get one.  I arrived, pressed the button on the elevator and went up to the 5th floor.  I knocked on his door, but I was a nervous wreck!  What I was going to do next was so out of character for me I almost ran back to the elevator.  Almost, then I heard the lock and the door swung open.
He smiled at me and said, "Hello Suzanne, please come in."  I walked past, knowing he was watching me intently, he could smell the light musky scent of my perfume, my favorite, totally my own.  My blonde curls were down, framing my face and shoulders like a golden halo. I wanted it to be soft for tonight.  I was wearing a long,  soft, lambs wool coat, a tawny brown color.  My heels were peeking out beneath and you could make out the sheer black material of my stockings.  "Let me take your coat," Your hands moved to my shoulders and you withdrew my coat and I heard your swift intake of breath.
I looked like sex standing there in front of you, complete eye candy that you wanted to taste immediately.  From my toes up I was dressed to entice.  Flowery printed sheer black stockings, red silk garter with black lace trim holding them up.  The red demi cup bra, edged in that same black lace, barely covered my nipples and the thong panties in the same matching colors could hardly be called that at all.  My nipples were hard, partially from the cold outside but mostly from the heat inside.  I am facing you now, a slight knowing smile on my red lips.  I reach out and touch you.  Trace my red fingernails down the buttons of you silk dress shirt, ending at the bulge between your legs, caressing you through your linen slacks.  Slowly, you guide me to the living room couch.  My hands are quick and I open the button and your pants pool at your feet.  You sit down on the couch and I smoothly glide down your body,  taking your hard cock right into my mouth.  I lick you, from the tip of your head to the base of your balls, licking, sucking, teasing.  I devour you, tasting your precum, totally enjoying being the whore that you wanted for the evening.  I look up at you and with a dazzling smile as I stroke your cock, I say, "Ready for your whore to please you?"
Well, are you ready for Suzanne to give you the best mature phonesex you could imagine? 
Find out what Suzanne does next and give her a call today!
XOXOX
SUZANNE
1-800-485-9561