The sarcasm wasn't the only thing dripping.  Your cum was running down my cheek, dripping down onto my breast. I make a motion to move and you stop me. " No, stay just like that for a moment," you say as you reach for the table next to me.  Your camera is there and you take the picture before I can protest.  My hair is tousled from your hands, my lips are full and pouty, your cum is everywhere, it is one of the hottest pictures I have ever seen of myself.  "I want a copy of that, and no photo sharing," I laughingly tease.  I glance over, and I see it, hardly believing my eyes.  Though I knew it would be there.   A wad a cash, fanned out just so on the table.  I look back at you and you have this grin on your face, showing those damn sexy dimples.  "I told you I pay my whores well," that grin still in place.  "But, for now, let's move into the bedroom, there is a tight little ass that I plan on fucking hard tonight!" He took my hand and walked me to the bedroom and stopped at the door.  "So, are you going to stay my whore for the night?" He asked it so casually, yet, it was the question, the one he has been waiting all of this time to get an answer for.
Wonder what the answer will be? Call this sexy, mature telephone sex goddess and find out.
SUZANNE
1-800-485-9561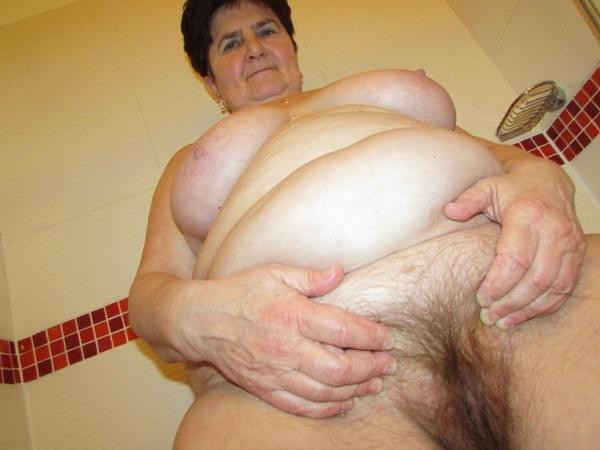 I told Sam the pizza delivery guy to just walk in when he gets here. He's been bringing me pizzas for over a year now. He told me I was his best tipper and I know why. I heard the door shut and Sam called out for me. I said I was in the bedroom and to come and join me. He walked into the room and caught me in a prime position. "Don't you move that old ass of yours? I want you on all fours while I eat." Sam took his soft tongue and started licking my hairy pussy from behind. I looked down at my tits swaying and I started twisting one of my nipples as he lapped my pussy juice that started to intensify the faster he licked. "Lick it clean baby, I said" Sam obeyed and darted his tongue in and out of my hot hole. I started backing up to his mouth fucking his face as he ate me out. Slapping my pussy hard against his mouth as he ate my cunt from behind and as I started orgasiming I screamed "fuck me Sam" "fuck this old bitch" I turned and saw his 10 inch cock and couldn't wait to feel it wherever he was going to put it. He flipped me over on my back and sat on my chest. My tits hung off to the sides and he dropped the tip of his growing cock to the tip of my tongue and I licked it like a lollypop. His great big balls sat on my chin as I sucked a little more down my wet throat. I took it out and sucked it all the way down feeling his balls starting to slap against my chin. His strong hips started moving towards my awaiting tongue and I said "fuck my face." "mmmmm that's it fuck it hard." That always gets him going. He reached down and squeezed my tit and I suck his hard rod taking it all the way down. His balls started getting hot on my chin and I knew he was getting ready to blow his wad. "Oh God woman you know how to suck cock" I moaned and sucked that dick even harder making him want to drive his dick in as far as it would go. Tears rolled down the sides of my cheeks as I sucked and then he took it out and let me have the golden juice all over my face and hitting my mouth and lips. I thought he'd never stop cumming. He drained his balls and I licked my lips and rubbed all of his cum all over my face and tits. "He kissed me hard as he left and said thanks for the great tip." "I smiled and told him it's all experience with a mature woman." I shut the door and sat down to my special pizza. I love fucking and sucking and licking.
Call Gertrude if you need a good cock sucking or a mature fuck.
1-800-485-9561
Granny Gertrude
https://myphonesexfetish.xxx/profile/2618-granny-gertrude.html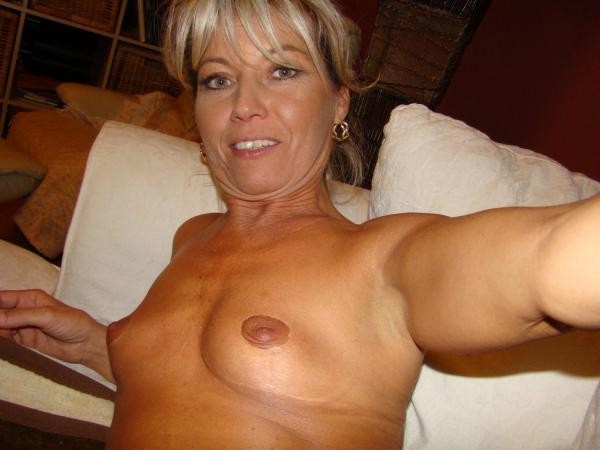 As you can tell I take good care of my body. I may be a mature woman but I beat out hundreds of young skanks that think just because they have tits and a pussy their they are better at sex. If they only knew they have such a long way to go. It takes years of experience to get a man to cum from the depths of his toes. I love it when you come up behind me and slap my ass in my pantyhose. Making my ass jiggle and my pussy get wet. I show you the hole I cut in my pantyhose.  Just enough for your big cock to ram in my ass. I love getting ass fucked when I still have my pantyhose on. I know it makes your dick hard as a rock. You keep me bent over the table and keep pounding your cock in my ass. My tits start to rub against the wood of the table as you fuck me from behind. Making them sting as they go back and forth against the cool wood, nipples getting raw but feeling so damn good. I hear you starting to pant as you get ready to shoot your load deep in my ass. I hold on to the end of table as you start slamming your cock deep, deep inside my asshole. My knuckles turn white as I struggle to hang on to the table. My tits red and raw turning me on even more than I thought possible. Your balls hit my pussy as you ram that steel shaft deep in my tight hold. Making them wet with my pussy juice and swell to twice their size. You're getting ready to blow your sticky load of cum in my dark tight hole.  Your legs start to tremble as you start unloading your cum inside me. There's so much it just leaks out my ass. I start orgasiming feeling you're hot syrup drip from my ass to the ground. We both slide to the floor with the smell of sex everywhere.
Call Sheena Marie for a mature fuck like no other.
1-800-485-9561
https://myphonesexfetish.xxx/profile/2672-sheena-marie.html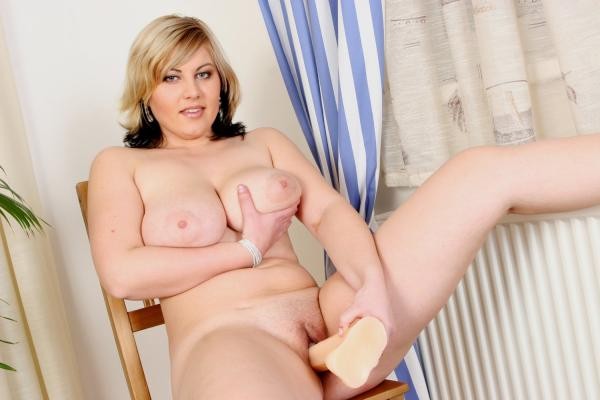 "I had three aces. There was no way I could lose."
"But you did."
"How was I supposed to know he was going to draw a straight flush?", my husband replied pathetically. This was so like him, to bet his wife in a card game. He could be such an asshole.
"I can't believe you expect me to follow through on this Ted , I shot back."
"Well, a bet is a bet", he said meekly while looking down at his feet.
That was when I made up my mind to not only pay off his stupid bet but enjoy myself doing it. I had met Scott before, the guy who won, and he wasn't half bad. In fact, he was younger than Ted and seemed to be in pretty good shape. This was starting to develop some potential. But it wouldn't due to let Ted think that I was anything but revolted by all of this. He should never have made this bet because now he was really going to pay. "OK, I'll do it", I said. "But before I do you are going to trade in my crappy car for something new. How about that Nissan we looked at?" Ted was stunned. He paced and stammered for a while but finally gave in. This was great! I got permission to fuck around on my husband and a new car. Ted should play more poker.About a week after the new car arrived in the driveway, Ted told me that it was almost time. Scott would pick me up this Friday at eight and I could expect an email before that to tell me how to dress. The message was short and to the point; Skirt and heels high, neckline low and panties optional. I knew what he meant. This was going to be interesting.
I took my time getting ready Friday and made sure to rub Ted's nose in it the whole time. A long hot bath was followed by a lengthy make up session. I needed plenty of dark eyeliner and some well painted lips. Ted watched intently as I pulled my stockings on one at a time. The skimpy thong I put on was the one Ted had gotten me last Valentine's Day. I made sure he noticed this too. Then I stepped into my skirt and slid it up my legs. It seemed so short. It was a plaid school girl number so I wore a low cut white blouse with it. I didn't even bother with a bra. Ted couldn't keep his eyes off of me while I dressed. However, it was almost time for Scott to arrive. I touched up my hair and make up and was ready.
Not five minutes later the door bell rang. I made Ted get it. I heard him mumble something to Scott and say, "just a minute". When I walked in the room Scott just stared then he looked over at Ted and said, "I am really going to enjoy this!" He obviously thought it was funny to taunt him. "Come on sexy, I have a lot planned for you tonight." Scott patted my ass as I walked out the door and then turned to Ted to say "Don't wait up". Then he laughed and shut the door.As soon as we got in the car Scott put his hand on my knee. He didn't say much, but rather just drove and stroked my leg. I really didn't know Scott at all. We had only met a couple of times before. Finally, he announced that we were going to get some drinks first, to relax a little bit. At that point, it seemed like a fine idea but when we pulled up to a busy hotel bar, I was beginning to have second thoughts. I didn't realize I would be out in public dressed like this. The bar was crowded and I was attracting stares right and left as Scott guided me toward a row of rounded booths in the back.
We arrived at one that was occupied by three guys. Scott was greeted by them right away and I was now starting to get nervous. This wasn't what I had in mind at all. He didn't even bother to introduce me, he just had me slide in between him and his buddies. Scott immediately put his hand on my thigh and said, "Here's my slut for the night boys, told you she was hot!" His friends agreed with a bunch of rude comments. For the next half an hour the guys laughed and joked about sex and about me. Then Scott started to become more aggressive. He kissed me and rubbed my legs up to my damp lips. He showed his friends my stocking tops and even rubbed an ice cube over my nipples causing them to harden and show through my sheer blouse. As Scott became more brazen, I couldn't believe how hot I was getting. This was really turning me on. Soon I was practically begging for Scott to get on with the evening. I didn't have to wait long. Not long after, Scott announced we were leaving. As we got up, he had me raise my skirt to show the guys a last glimpse of the slutty pussy he was about to fuck.
What happened after that was amazing this when I realized I'm so glad my husband had lost the bet and I wanted him to lose more often. For me it gave me pure pleasure to be the best slutty wife I can be.
Call me Mindy for a sex filling adventure that never stops.  
1-800-485-9561
https://myphonesexfetish.xxx/profile/2638-mindy.html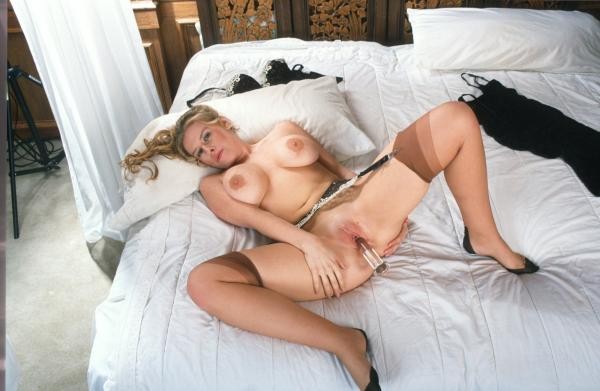 MMMMMMMmmmmmmmmm I love a young. hard cock between my soft titties…and even more between my creamy thighs and deep inside my wet, slick pussy! I am your best friends' mom that you have ALWAYS wanted to suck and fuck! Or the hot cougar you saw at the store…I could be your aunt…your neighbor…or even your mom! I am every man's MILF fantasy cum true! I love all men…young or old…who have always wanted an older woman. Call me and let's play some taboo fantasy together!
I can't wait to talk to you!
 XOX
MILF Lacey
Call 1-800-485-9561
https://myphonesexfetish.xxx/profile/2616-milf-lacey.html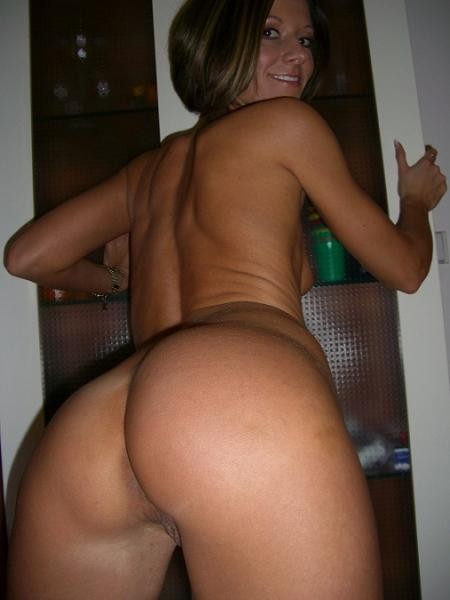 For men (or women) who are looking and able to handle a very sexy mature woman.  A women with a huge appetite for sex, my name is Ginette.  I love every and any kind of hot, erotic, raw, kinky sex and fetishes with no holds barred.  I love young men.  I love older men.  I love all men.  I love women (any age or shape).  I love fetishes.  I love taboo.  Absolutely, nothing is off limits.
At a young age, I lost my virginity to Hannah a  classmate  and her strap-on, when I was attending an exclusive all girl's boarding school out east.  Hannah liked pretending she had a penis.  I didn't mind because I enjoyed having my pussy drilled by my new found girlfriend and her make believe penis. The more Hannah and I got it on the stronger my desire grew for penetration by a real man with a real stiff hard cock.
It was on a Saturday afternoon and all the girls were gone.  We had the dorm to ourselves or so we thought.  I was in pleasure land down all fours as Hannah was giving me a good doggy style rutting.  I am not exactly sure how long Mr. Simpson stood there watching.  I looked up only to discover Mr. Simpson standing above us intently stroking his 9 ½ inches.
From the beginning of school, I was always Mr. Simpson's favorite.  Kind well hung Mr. Simpson didn't want me to get expelled.  He promised not tell anyone.  Lucky for me Mr. Simpson was not interested in Hannah.  I got all of his undivided attention.  Mr. Simpson felt it was his duty to personally give me hands on tutoring in all areas of sex education.  I was in slut heaven.
For the rest of the year I received intense individual tutelage ranging from oral to anal, from Mr. Simpson.  He made sure that I got things right.  He would make me do my lessons over and over again until my technique was perfect.
All good things must come to an end.  The following year Mr. Simpson took another teaching job at another school.  What was I going to do?  I developed quite a appetite for sex and a taste for sticky hot cum.  Then I realized that there was an untapped source of men at my all girls' school.
My slut training had paid off.  By my senior year I had fucked all of the male instructors, all of the instructor's sons, the Rector and the Chaplain.  Oh yeah, I can't forget the housemother.
Call me and I would love to share my experiences with you.  If you would like we can create our own experience together.
I will take your breath away and make your toes curl … One sensual stroke at a time.
 Love and kisses,
Ginette
 I would love to hear from you.  Let' get off together.
 Call  Ginette     1 – 8 0 0 – 4 8 5 – 9 5 6 1