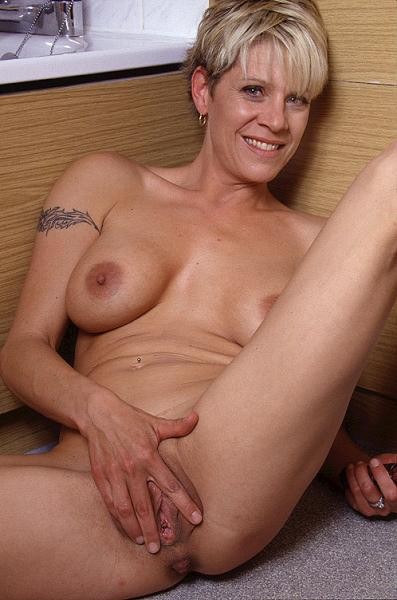 When you're a mature woman like I am you never forget to take
care of your body. So off to the doctor I go.
I put on the paper gown that the nurse gives me and sit on the exam
table. It seems like hours before the doctor finally comes in. You breathe in
deeply as you close the door. Your familiar with the smell of sex, but this is
not yours. Your confused face makes me giggle softly to myself knowing your
breathing in my almond tasting pussy juice. As you struggle to maintain your
composure, you try to read my chart, but the smell is driving you crazy. While
you wash your hands and try to shake the sexual desire that is taking over your
body, as you look up you catch a glimpse of me in the reflection of the mirror
in front of you. Your mouth drops as you realize where the haunting smell is
coming from. You catch me watching you in the mirror and as turn and walk
slowly towards me, your stiffening cock makes it difficult to walk.  I hold your gaze as you smile politely and
tell me that at my age I should have a full physical yearly. With a wicked
smile I totally and fully agree.  You ask
if I can remove my gown so you can exam me. The instant I do the familiar scent
fills the room and you try to think of anything else, but your cock has a mind
of its own. It's already harder than it has been in weeks looking at my double
f tits. My maturity helps me maintain my composure, but it didn't stop me from
playing with my shaved pussy while I was waiting for you to come in. Your inner
thighs getting warm from your balls tightening and swelling thinking of sucking
on my half inch pink nipples. I take my two fingers away from the hot hole that
I was playing with leaving a small puddle that slowly seeps through the paper
that can't contain it. I take the stethoscope off your neck and smell your
cologne as it mixes with my almond nectar. I put the cold metal against my huge
tit and watch my nipples stand at full attention. A shiver goes right through
you as you try to remain professional, but I see your hard cock through your trousers
and that's all it takes. Your thumbs and forefingers go straight to my nipples
pinching and twisting them for your pleasure. You squeeze them and bounce them
up and down with your hands. I see the pre cum on your pants and pull you to me
hard, by your belt. Your pants hit the floor. Your stiff rod is so tight I can
see the deep blue veins stick out of it. You grab my hips and pull me to the
end of the table. Without warning you ram your thick shaft deep inside my
soaked pussy. I start to fall back and catch myself with my elbows. You keep
hammering your manliness in my tight hole making my gigantic tits bounce all over
the place. I moan so loud it's almost a scream, knowing the walls are paper
thin and hoping the other patients can hear me. You start slamming your cock in
so deep I can feel your balls slap against my beautiful ass. I tell you to fuck
me hard. With every surge of your throbbing cock you can't take it anymore. I'm
more mature than the young pup that can't stop drilling his rock hard cock deep
inside my pussy. You let out a cry as you tell me you're going to cum. Your
balls burst letting out the sticky cum that I think will never end. There is so
much it starts leaking out from my soaking wet pussy. I sit up and hold your
young face in my hands and tell you,   the next time maybe I will orgasm also, but
with age and maturity I can also make you suffer.
Call Mommy Nicole for some mature role play.
1-800-485-9561 
https://myphonesexfetish.xxx/profile/2669-mommy-nicole.html