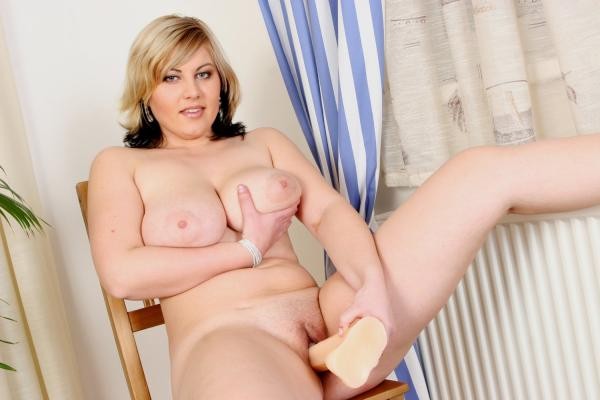 "I had three aces. There was no way I could lose."
"But you did."
"How was I supposed to know he was going to draw a straight flush?", my husband replied pathetically. This was so like him, to bet his wife in a card game. He could be such an asshole.
"I can't believe you expect me to follow through on this Ted , I shot back."
"Well, a bet is a bet", he said meekly while looking down at his feet.
That was when I made up my mind to not only pay off his stupid bet but enjoy myself doing it. I had met Scott before, the guy who won, and he wasn't half bad. In fact, he was younger than Ted and seemed to be in pretty good shape. This was starting to develop some potential. But it wouldn't due to let Ted think that I was anything but revolted by all of this. He should never have made this bet because now he was really going to pay. "OK, I'll do it", I said. "But before I do you are going to trade in my crappy car for something new. How about that Nissan we looked at?" Ted was stunned. He paced and stammered for a while but finally gave in. This was great! I got permission to fuck around on my husband and a new car. Ted should play more poker.About a week after the new car arrived in the driveway, Ted told me that it was almost time. Scott would pick me up this Friday at eight and I could expect an email before that to tell me how to dress. The message was short and to the point; Skirt and heels high, neckline low and panties optional. I knew what he meant. This was going to be interesting.
I took my time getting ready Friday and made sure to rub Ted's nose in it the whole time. A long hot bath was followed by a lengthy make up session. I needed plenty of dark eyeliner and some well painted lips. Ted watched intently as I pulled my stockings on one at a time. The skimpy thong I put on was the one Ted had gotten me last Valentine's Day. I made sure he noticed this too. Then I stepped into my skirt and slid it up my legs. It seemed so short. It was a plaid school girl number so I wore a low cut white blouse with it. I didn't even bother with a bra. Ted couldn't keep his eyes off of me while I dressed. However, it was almost time for Scott to arrive. I touched up my hair and make up and was ready.
Not five minutes later the door bell rang. I made Ted get it. I heard him mumble something to Scott and say, "just a minute". When I walked in the room Scott just stared then he looked over at Ted and said, "I am really going to enjoy this!" He obviously thought it was funny to taunt him. "Come on sexy, I have a lot planned for you tonight." Scott patted my ass as I walked out the door and then turned to Ted to say "Don't wait up". Then he laughed and shut the door.As soon as we got in the car Scott put his hand on my knee. He didn't say much, but rather just drove and stroked my leg. I really didn't know Scott at all. We had only met a couple of times before. Finally, he announced that we were going to get some drinks first, to relax a little bit. At that point, it seemed like a fine idea but when we pulled up to a busy hotel bar, I was beginning to have second thoughts. I didn't realize I would be out in public dressed like this. The bar was crowded and I was attracting stares right and left as Scott guided me toward a row of rounded booths in the back.
We arrived at one that was occupied by three guys. Scott was greeted by them right away and I was now starting to get nervous. This wasn't what I had in mind at all. He didn't even bother to introduce me, he just had me slide in between him and his buddies. Scott immediately put his hand on my thigh and said, "Here's my slut for the night boys, told you she was hot!" His friends agreed with a bunch of rude comments. For the next half an hour the guys laughed and joked about sex and about me. Then Scott started to become more aggressive. He kissed me and rubbed my legs up to my damp lips. He showed his friends my stocking tops and even rubbed an ice cube over my nipples causing them to harden and show through my sheer blouse. As Scott became more brazen, I couldn't believe how hot I was getting. This was really turning me on. Soon I was practically begging for Scott to get on with the evening. I didn't have to wait long. Not long after, Scott announced we were leaving. As we got up, he had me raise my skirt to show the guys a last glimpse of the slutty pussy he was about to fuck.
What happened after that was amazing this when I realized I'm so glad my husband had lost the bet and I wanted him to lose more often. For me it gave me pure pleasure to be the best slutty wife I can be.
Call me Mindy for a sex filling adventure that never stops.  
1-800-485-9561
https://myphonesexfetish.xxx/profile/2638-mindy.html