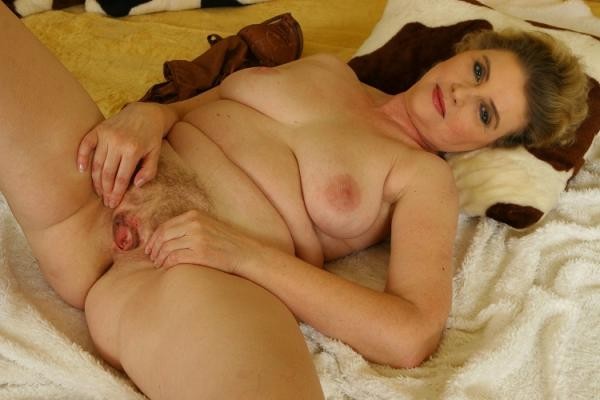 My birthday was here and my girlfriends decided that it was time that I got out and had some dirty, hot, one night stand sex!  I was older now, so a little bit shy and intimidated.  When we went to the club, I thought there was no way I was going to get lucky with all of the pretty young girls here.  Was I wrong!  They said I was the older woman fantasy and called me a cougar.  I didn't even know what it meant!  The guys started coming up to me on the dance floor, most of them young, hot and sexy.  I was amazed!  They kept telling me how beautiful I was and I could feel their hands on me as the dances slowed down and then when the pace picked back up again.
There was one guy, I don't even know his name.  We danced for what seemed like hours.  He had the body of a Greek God and I wanted to touch it so badly, this mature woman almost couldn't control herself.  We started making out right there on the dance floor and his hands were underneath my skirt…..I was pantiless!  He slid his finger inside of me then and there and I almost came.  I whispered in his ear and asked if he wanted to come upstairs to my room?  That was all of the encouragement he needed and he took me by the hand and almost dragged me to the exit and then to the elevators outside.  The elevator door closed and he was all over me, hiked my skirt up, pushed me against the wall and slid me down on top of his hard cock right there in the elevator.  So cliche, but he pressed the stop button and fucked me until I came all over his cock.  He moved away,  I was breathless and speechless.  He calmly put my skirt in place and pressed the button for my floor. He took my face in his hands and kissed me hard.  Then he said, "That was only the beginning, sexy lady.  You needed to cum so badly, I could feel it on the dance floor!" My jaw dropped, stunned, just as the elevator opened.  He grabbed me by the elbow and guided me to the room, taking the key from my hand.  He looked at me and smiled,"Now, my sexy cougar, the real fun is going to begin!"
Find out what happened next with this sexy cougar!  
Call me for erotic, mature phone sex !
Call Sexy Betsy
1-800-485-9561