Posts from —
December 2011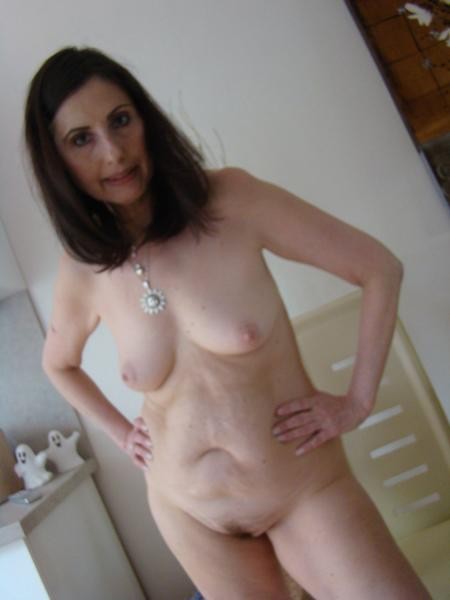 I love wearing the new black leather dress you bought me. I paired
it with black thigh highs and red pumps. They match my red silk bra but I don't
think I will wear any panties im feeling very sensual tonight. I love being
mature, I know so much more about sex than I ever dreamed of. We get to the
opening of the gallery but have to run to get away from the thunderstorm that
came down hard and forceful. I brush the rain off your jacket and pretend to
brush off your slacks but I just wanted to feel the crack in your ass and the
bulge of your balls and cock. My nipples instantly react and get hard. It's
hard to hear what the host is saying because of the thunder and rain that just
pounds against the glass building. I was surprised at the number of people that
came at least thirty or so for a gallery that's a good turnout. I stood so long
staring at this painting I didn't realize everyone else had moved on but my much
younger boyfriend and myself. I go to turn and without any warning im pushed
hard into the glass. My nipples get rock hard against the glass that I can't even
see out of because the rain is coming down in sheets. I suddenly feel your body
against mine. I feel your hard cock against my ass as I try to grab the glass
but I can only feel the cold against my nipples and hands as they clutch
anything as you put the head of your dick to the opening of my sweet pussy. Anyone
could come around the corner and see us and yet I don't care. I want people to
see and watch. In one swift motion you rip my dress open by the snaps and I feel
the heat of your dick at my asshole. You grab the head of your dick and put it
by my pussy rubbing it back and forth getting my sweet juice all over it. I moan
a little as I feel your rod against me. I scream loud but no one can hear me as
you take your cock and drill it in my asshole. If I wasn't the mature woman
that I am I would have been scared but I know what's cumming and it's so
fucking yummy. Your thick dick opening my tight hole and without forgiveness
you keep fucking me hard in the ass. My knuckles go totally white trying to
hang on but it's just cold dark tinted glass. You take my dress all the way off
and let it slide to the ground. My nipples feel the ice-cold glass and get
rigid from the cold. They start to slide on the glass. Back and forth just like
an ice cube being rubbed on my nipples till they are almost blue they are so
cold. You get so turned on you start to sound like a caveman. Grunting as you
go deeper and deeper inside my tight asshole. I get so turned on by your
grunting and my freezing tits sliding all over the dark glass that I almost
miss seeing the man watching us from under the weeping willow tree that is the
only tree around for miles. I smile a wicked smile knowing he is watching and
wishing he were joining in. my grapefruit sized tits getting raw from the
friction of the glass. He whispers in my ear "feel good baby" and I try to turn
but he stops my head from seeing him and thrust his rock hard cock deeper than I
have ever felt. "Oh fuck me baby" "fuck me hard" with that he attacks my
asshole with his thick dick. I can't catch my breath. I start to lose control. "Give
me your cock, give me it" His dick spasms in my tight asshole. In between the
thunder and lightning I can tell he's getting ready to burst. He keeps pumping my
little hole. His legs start to quiver as he lets out a roar that only the night
can hear above the thunder pumping the sticky wet cum that I've been waiting for.
I can't take it anymore and orgasm like never before. His cock keeps pumping
his sweet cum in my ass till its running down my thighs. Our juices mixing and
smelling that delicious smell, he pulls hard on my ice cold nipple and starts
to rub my very hard pink clit knowing I'm going to orgasm again. He puts two
fingers in my hotbox forcefully pushing them in and out while pulling on my
frozen nipple to stretch it. I scream like a wounded cat wondering if I will
ever stop orgasming. As we gather our clothes and get dressed we both turn to
look outside at the wicked storm and there he is. Standing right where I saw
him before he watched us fuck the entire time. I hope he enjoyed the show. Did you?
If you want a mature woman to make you cum from the depths of your toes call Miss Kay
 1-800-485-9561
https://myphonesexfetish.xxx/profile/2640-miss-kay.html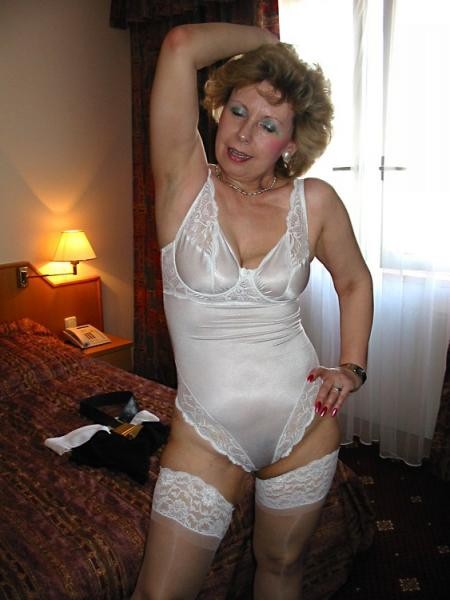 Clorice kissed the hot young stud, deeply sucking his tongue into her mouth.  She guided his hand inside her bikini bottom and felt those strong fingers slip inside.   She was soaked already, just from the casual flirting with this cutie.  He groaned as he pulled away, and said, "Win or lose, we are going to have some fun tonight!  I hope you come watch us, the field is a mile up the road at the park on the right."
With a slight smile on his face, he grabbed her hand and held it against the bulge in his pants.  Clorice's eyes widened is shock as she realized just how well endowed this young man was.  She rubbed her hand against him sensually, and smiled right back at him.  "By the way, my name is Rob.  I expect it is going to be a very interesting night tonight for sure!"  With a quick brush of his lips to her cheek he strode off, you could tell he was in a very good mood.
Clorice looked around the pool, she was all by herself, not a person there.  She decided, why not?  She got up, put on her shorts and t-shirt and headed to the game.  What the hell else did she have to do right?  She sat in the stands, sunglasses on, watching the game intently along with everyone else.  It was tied in the bottom of the ninth, and of course, her sexy catcher, Rob, was up at bat.  First pitch, a little close and he steps out of the batters box. That is when he notices Clorice sitting in the stands.  He looks directly at her and actually winks at her, his dimple peeking at her.  He moves back to the box and crack, hits that ball deep into left field, the runner on second scores and his team wins, thanks to his triple with and RBI.  As Rob is congratulated by his team and the crowd, he looks right at Clorice and says simply, "7pm", and leaves with his team.
Clorice looks at her watch and is almost disappointed at the time.  It is only 1:30pm.   With a gleam in her eye, she decided to go shopping, and heads to the mall.  Victoria's Secret is what she has in mind.  She is going to seduce the hell out of that kid tonight!  A new outfit and she is all set.  Back at the hotel, Clorice takes great care in getting ready, her hair is perfect, she looks damn hot, the sexy cougar ready to pounce!  Time to head to the lobby!  She is so excited, she knows she is already wet thinking of tonight!
She spots Rob in the hotel bar and realizes just how devastatingly handsome he is dressed so nicely in khakis and a polo, freshly shaven, hair perfectly in place.  He is talking to one of his friends who nods in Clorice's direction and exit quickly.
"You are good enough to eat now, aren't you?" Rob says with a small smile, revealing that dimple again.
"Well, you did say this would be a celebration." Clorice says coyly.  Rob moves forward,  and guiding her by the elbow, they leave the bar.  He walk down the hallway, toward the parking lot when he turns going down a different passage.  Puzzled, Clorice looks up at him just as he turns to face her, stopping them, pushes her up against the wall to deliver a sizzling kiss on Clorices' surprised lips.  The embrace deepens and becomes more passionate.  His body is firm, muscled and his hands are everywhere.  Clorice feels them sliding under her skirt, up along her the cheeks of her ass, caressing them.  His fingers move to the front and he dips one between those thighs, feeling just how wet and ready her hot pussy is.  His length is pressed against her and she can feel how ready he is for her too.
"Do you want to go out, or stay in?" Rob whispers in Clorices ear as he teases that lobe with his tongue.
"Definitely in!" Clorice says breathlessly, as Rob starts dragging her down the passage to the elevators at the end.  As the elevator doors close, he pulls her close, "What floor?" Clorice reaches out and presses 7.
"My jersey number," he says as he picks her up, backs her up to the wall and she feels his finger slide inside of her.  Pulling her thong aside with one hand, he opens his zipper with another and brings Clorice right down on top of his shaft in one fluid motion.  Clorice sighs with the pleasure of it and reaches out again and presses stop.  "No interruptions." She says as she rides his thick cock.  Clorice feels that pressure building and is amazed that she is about to cum so hard and fast.  Wrapping her legs and arms around Rob, she arches against him as she cums and Rob catches her moan in a searing kiss.
Slowly, Rob lifts her, steadying her and says,"We had to get that over with, now the real fun can start!" Depressing the stop button, the elevator starts moving and stops at the 7th floor.  "Shall we?" Rob says. Clorice only nods, still feeling lightheaded from her orgasm.  "Room key?" and she absently fishes it out of her purse and hands it to Rob.
The door open, this mature woman is thrown off guard as her sexy catcher, picks her up and puts her down on the bed.  "Now, where were we?"  He asks as he is stripping off his clothes.  His body is muscles, looking like a Greek god.  Clorice goes to  take off her blouse and Rob says, "Wait, let me."  Naked, he moved across the bed and deftly unbuttons her blouse, revealing the sexy bra she just bought. "Hhmm, I think I will leave this on," Rob says with a smile.  her skirt is next and he smiles as he notices that the thongs match the bra.
His mouth is everywhere and so are his hands. Clorices skin has goosebumps every place he touches. As his mouth moves over the juncture between her thighs, he sucks on her, panties and all, teasing her.  It is more than Clorice can bear.
"I want to feel you inside of me, now!" Clorice says and without further encouragement, Rob quickly pulls off the panties and slides his huge cock right inside.  He is ferocious, fucking her hard and deep.  Clorice cannot seem to help herself as she cums again and again.  They switch positions and she is riding him, straddling him, he is filling her completely. She moans loudly as she climaxes and sees the smile on Rob face change as he shares in that climax too.
Spent, Clorice is motionless, lying on top of Rob.  That is when she hears the knock at the door.
"Great!  My surprise is here!" Rob states with a wicked grin.  Gets up and walks to the door, naked…..
Call to find out what happens next!
Clorice
800-485-9561
https://myphonesexfetish.xxx/profile/4707-clorice.html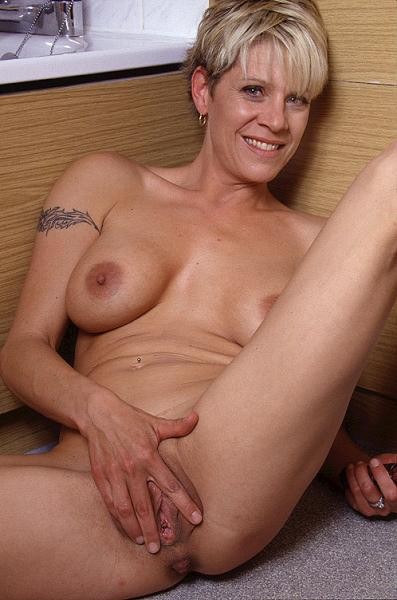 When you're a mature woman like I am you never forget to take
care of your body. So off to the doctor I go.
I put on the paper gown that the nurse gives me and sit on the exam
table. It seems like hours before the doctor finally comes in. You breathe in
deeply as you close the door. Your familiar with the smell of sex, but this is
not yours. Your confused face makes me giggle softly to myself knowing your
breathing in my almond tasting pussy juice. As you struggle to maintain your
composure, you try to read my chart, but the smell is driving you crazy. While
you wash your hands and try to shake the sexual desire that is taking over your
body, as you look up you catch a glimpse of me in the reflection of the mirror
in front of you. Your mouth drops as you realize where the haunting smell is
coming from. You catch me watching you in the mirror and as turn and walk
slowly towards me, your stiffening cock makes it difficult to walk.  I hold your gaze as you smile politely and
tell me that at my age I should have a full physical yearly. With a wicked
smile I totally and fully agree.  You ask
if I can remove my gown so you can exam me. The instant I do the familiar scent
fills the room and you try to think of anything else, but your cock has a mind
of its own. It's already harder than it has been in weeks looking at my double
f tits. My maturity helps me maintain my composure, but it didn't stop me from
playing with my shaved pussy while I was waiting for you to come in. Your inner
thighs getting warm from your balls tightening and swelling thinking of sucking
on my half inch pink nipples. I take my two fingers away from the hot hole that
I was playing with leaving a small puddle that slowly seeps through the paper
that can't contain it. I take the stethoscope off your neck and smell your
cologne as it mixes with my almond nectar. I put the cold metal against my huge
tit and watch my nipples stand at full attention. A shiver goes right through
you as you try to remain professional, but I see your hard cock through your trousers
and that's all it takes. Your thumbs and forefingers go straight to my nipples
pinching and twisting them for your pleasure. You squeeze them and bounce them
up and down with your hands. I see the pre cum on your pants and pull you to me
hard, by your belt. Your pants hit the floor. Your stiff rod is so tight I can
see the deep blue veins stick out of it. You grab my hips and pull me to the
end of the table. Without warning you ram your thick shaft deep inside my
soaked pussy. I start to fall back and catch myself with my elbows. You keep
hammering your manliness in my tight hole making my gigantic tits bounce all over
the place. I moan so loud it's almost a scream, knowing the walls are paper
thin and hoping the other patients can hear me. You start slamming your cock in
so deep I can feel your balls slap against my beautiful ass. I tell you to fuck
me hard. With every surge of your throbbing cock you can't take it anymore. I'm
more mature than the young pup that can't stop drilling his rock hard cock deep
inside my pussy. You let out a cry as you tell me you're going to cum. Your
balls burst letting out the sticky cum that I think will never end. There is so
much it starts leaking out from my soaking wet pussy. I sit up and hold your
young face in my hands and tell you,   the next time maybe I will orgasm also, but
with age and maturity I can also make you suffer.
Call Mommy Nicole for some mature role play.
1-800-485-9561 
https://myphonesexfetish.xxx/profile/2669-mommy-nicole.html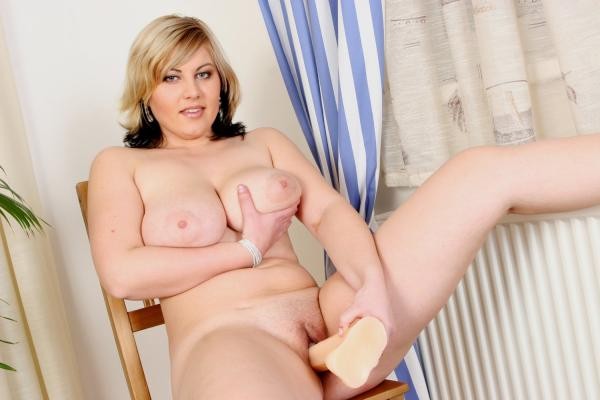 "I had three aces. There was no way I could lose."
"But you did."
"How was I supposed to know he was going to draw a straight flush?", my husband replied pathetically. This was so like him, to bet his wife in a card game. He could be such an asshole.
"I can't believe you expect me to follow through on this Ted , I shot back."
"Well, a bet is a bet", he said meekly while looking down at his feet.
That was when I made up my mind to not only pay off his stupid bet but enjoy myself doing it. I had met Scott before, the guy who won, and he wasn't half bad. In fact, he was younger than Ted and seemed to be in pretty good shape. This was starting to develop some potential. But it wouldn't due to let Ted think that I was anything but revolted by all of this. He should never have made this bet because now he was really going to pay. "OK, I'll do it", I said. "But before I do you are going to trade in my crappy car for something new. How about that Nissan we looked at?" Ted was stunned. He paced and stammered for a while but finally gave in. This was great! I got permission to fuck around on my husband and a new car. Ted should play more poker.About a week after the new car arrived in the driveway, Ted told me that it was almost time. Scott would pick me up this Friday at eight and I could expect an email before that to tell me how to dress. The message was short and to the point; Skirt and heels high, neckline low and panties optional. I knew what he meant. This was going to be interesting.
I took my time getting ready Friday and made sure to rub Ted's nose in it the whole time. A long hot bath was followed by a lengthy make up session. I needed plenty of dark eyeliner and some well painted lips. Ted watched intently as I pulled my stockings on one at a time. The skimpy thong I put on was the one Ted had gotten me last Valentine's Day. I made sure he noticed this too. Then I stepped into my skirt and slid it up my legs. It seemed so short. It was a plaid school girl number so I wore a low cut white blouse with it. I didn't even bother with a bra. Ted couldn't keep his eyes off of me while I dressed. However, it was almost time for Scott to arrive. I touched up my hair and make up and was ready.
Not five minutes later the door bell rang. I made Ted get it. I heard him mumble something to Scott and say, "just a minute". When I walked in the room Scott just stared then he looked over at Ted and said, "I am really going to enjoy this!" He obviously thought it was funny to taunt him. "Come on sexy, I have a lot planned for you tonight." Scott patted my ass as I walked out the door and then turned to Ted to say "Don't wait up". Then he laughed and shut the door.As soon as we got in the car Scott put his hand on my knee. He didn't say much, but rather just drove and stroked my leg. I really didn't know Scott at all. We had only met a couple of times before. Finally, he announced that we were going to get some drinks first, to relax a little bit. At that point, it seemed like a fine idea but when we pulled up to a busy hotel bar, I was beginning to have second thoughts. I didn't realize I would be out in public dressed like this. The bar was crowded and I was attracting stares right and left as Scott guided me toward a row of rounded booths in the back.
We arrived at one that was occupied by three guys. Scott was greeted by them right away and I was now starting to get nervous. This wasn't what I had in mind at all. He didn't even bother to introduce me, he just had me slide in between him and his buddies. Scott immediately put his hand on my thigh and said, "Here's my slut for the night boys, told you she was hot!" His friends agreed with a bunch of rude comments. For the next half an hour the guys laughed and joked about sex and about me. Then Scott started to become more aggressive. He kissed me and rubbed my legs up to my damp lips. He showed his friends my stocking tops and even rubbed an ice cube over my nipples causing them to harden and show through my sheer blouse. As Scott became more brazen, I couldn't believe how hot I was getting. This was really turning me on. Soon I was practically begging for Scott to get on with the evening. I didn't have to wait long. Not long after, Scott announced we were leaving. As we got up, he had me raise my skirt to show the guys a last glimpse of the slutty pussy he was about to fuck.
What happened after that was amazing this when I realized I'm so glad my husband had lost the bet and I wanted him to lose more often. For me it gave me pure pleasure to be the best slutty wife I can be.
Call me Mindy for a sex filling adventure that never stops.  
1-800-485-9561
https://myphonesexfetish.xxx/profile/2638-mindy.html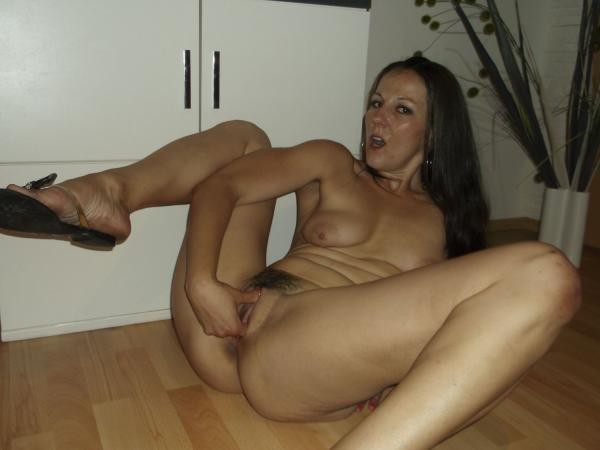 I want a man who adores a woman who has a hairy pussy, I have a very nice hairy pussy. I do hope you like it and want to play with me. I would love to sit on your face and have you eat me. I have a lot of energy and I do hope you can keep up with me.
I love to get a man so excited he can't stand it and I know I will get you so excited and hard that you will love it and you will love playing with my nice tits too.
I am waiting with a very wet pussy for you, so give me a call soon.
Call me at 1-800-485-9561